Australia
Returned travellers in extended quarantine in Adelaide 'treated worse than prisoners'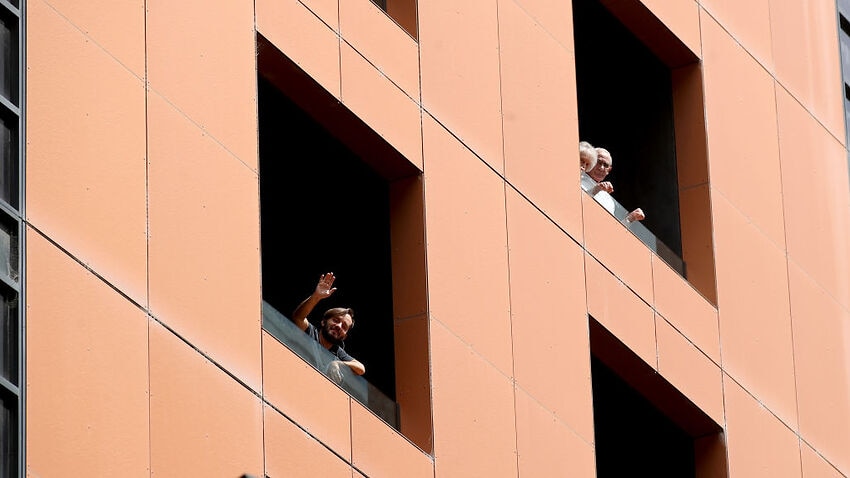 She described a shocking lack of communication from health officials in the reasons for her second stint in quarantine and said she was yet to receive written confirmation she would not be charged for the extra two weeks.
Ms Tweedie said she, and other guests, were also concerned over what the problems surrounding the Peppers Hotel would mean for them when they returned to their home states.
"It makes you feel a bit like a leper in all honesty," she told an SA parliamentary inquiry on Friday.
"I've had six tests, all of which were negative. There's no threat to society as far as I'm concerned.
"And there is going to be that same problem when we're all going away on Monday.
"How are people going to think about (us) when we return to our homes."
Ms Tweedie said she had three flights from South Africa cancelled before she eventually made it back to Australia in a process which she began in June.
She told the inquiry that Australians returning from all over the world during the pandemic had been left to feel like second-rate citizens, prompting feelings of rejection from both the federal and state governments.
While in quarantine she said there were people with food allergies being served meals they could not eat and, in her own case, the vegetarian diet provided was lacking in iron and protein.
But she said the biggest problem with the issues surrounding the Peppers Hotel was a lack of communication with more information available through social media and the mainstream media than from authorities.
"This lack of communication has been the biggest downfall in the whole debacle," she said.
"Lack of communication allows for false information and mistrust and that's exactly what's happened. You've lost our trust.
"For nearly a week, we were not given a departure date, when we would be retested.
"Essentially, during our additional quarantine, we were treated worse than prisoners."
People in Australia must stay at least 1.5 metres away from others. Check your jurisdiction's restrictions on gathering limits.
If you are experiencing cold or flu symptoms, stay home and arrange a test by calling your doctor or contact the Coronavirus Health Information Hotline on 1800 020 080. News and information is available in 63 languages at https://sbs.com.au/coronavirus
Please check the relevant guidelines for your state or territory: NSW,Victoria, Queensland, Western Australia, South Australia, Northern Territory, ACT, Tasmania. 
File source