Australia
Hopes unvaccinated will get Novavax as new COVID-19 vaccine, drugs approved for use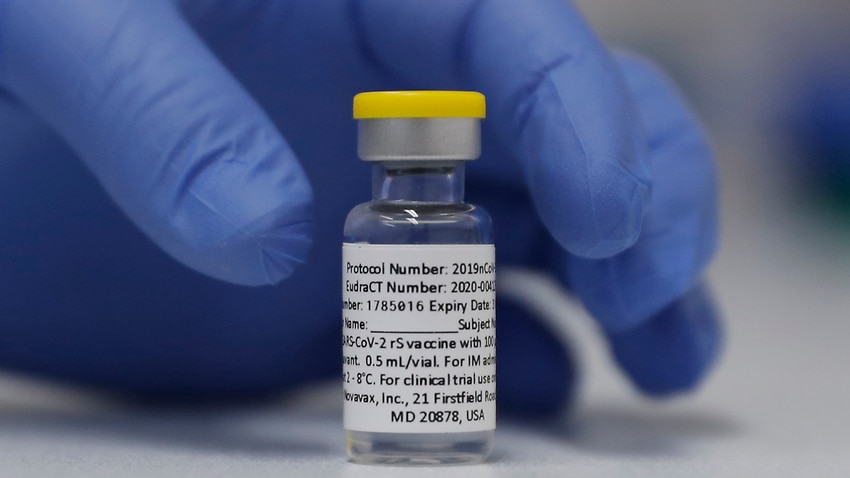 "We know that some people have waited for this vaccine, and … hopefully this will encourage those people in the last five per cent to come forward," Mr Hunt said.
Mr Hunt said the Australian Technical Advisory Group on Immunisation would now review the decision and, subject to their approval, Novavax would be made available "over the coming weeks".
Australia's COVID-19 Taskforce Commander Lieutenant General John Frewen said Novavax had been approved for a "primary course", meaning the first and second vaccine doses.
Doses will be delivered 21 days apart.
Quizzed over who might be waiting for the Novavax vaccine, General Frewen said some individuals were "worried about new technology", referring to the Pfizer and Moderna mRNA vaccines.
"The technology on which it is made is an older technology, it uses a protein" General Frewen said.
TGA boss Professor John Skerritt said his agency was only the second major regulator in the world to approve the protein vaccine known as NUVAXOVID.
"Our dream is to turn 95 per cent (vaccination rate) into 97 or 98 per cent," he told reporters.
He said the company had yet to submit data relating to its use as a booster or for people aged under 18, but when a submission was made the regulator would work through it as quickly as possible.
Trials had shown the vaccine had over 90 per cent efficacy with "no strong signals of adverse events", Professor Skerritt said.
Protein vaccines use a non-infectious component found on the surface of the coronavirus and are manufactured in cells in a laboratory.
After vaccination, immune cells recognise the vaccine protein as foreign and launch an immune response against it.
The TGA has also provisionally approved the first oral treatments for COVID-19. 
The antiviral treatments, Lagevrio and Paxlovid, "have been found to be effective in treating people with mild to moderate COVID-19, who have a high risk of progressing to severe disease", Health Minister Greg Hunt said in a statement on Thursday morning.
The drugs will be free, and general practitioners will be able to provide a prescription to obtain them through a pharmacy.
The medical regulator said the treatment, however, is not a substitute for the COVID-19 vaccine.
"The Government has secured access to 300,000 treatment courses of Merck Sharp & Dohme's (MSD) Lagevrio and 500,000 courses of Pfizer's Paxlovid for supply throughout the course of 2022, with the first deliveries of both medicines anticipated over the coming weeks," Mr Hunt said. 
The prescription-only medicines are designed to be taken every 12 hours for five days and reduce the virus's ability to rapidly multiply.
Both oral treatments have already been approved for use by the US and UK health authorities.
Mr Hunt said the new treatments won't be used for everyone who contracts COVID-19.
"These treatments will be of most benefit for people most at risk of severe disease and through the oversight from a healthcare professional," he said.
"We are working to target access to those most vulnerable, including the elderly and those in aged care."
Merck Sharp and Dohme medical director Gary Jankelowitz said the provisional approval of Lagevrio was a major achievement in the fight against COVID-19.
"Lagevrio has the potential to help address a medical need in the community," he said.
"The provisional approval of this oral anti-viral treatment for COVID-19 in eligible at-risk adults is a regulatory milestone."
With additional reporting by AAP.
File source