Australia
German election: The migrants having their say despite now calling Australia home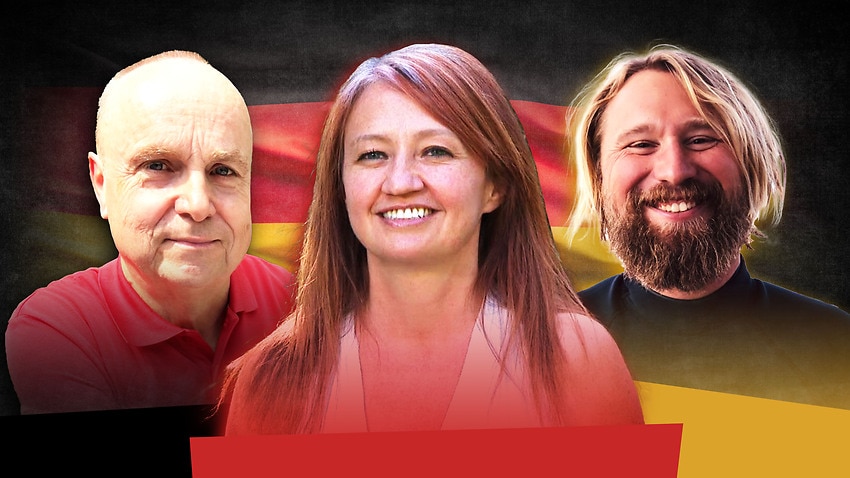 "I will vote for the Greens party in Germany because environmental issues are important to me and those are the ones who look after it," he said.
"It gets more important when you see parts of the world having floods or are on fire … environmental issues are very prevalent right now."
It's hard, he says, not to compare Germany and Australia's policies on climate. 
"I think Australia is very far behind. Germany is on the right track but still could do so much more. The Scandinavian counties are the ones the world should look to."
Climate policy
In July this year, record rainfall engulfed Western Europe and Germany experienced its most fatal natural disaster since the 1960s. 
For many, the extreme weather event cemented climate change as a major election topic.
Wolfgang Seider arrived in Australia from Germany as an engineer in 1982.
Although having always voted for the Social Democratic Party, the 74-year-old said he swapped his allegiance when the Greens formed in the early 1990s and climate is now a key driving force behind his vote.
"From the beginning, my tendency is to be a supporter of the working class, [so] that they got a fair share of the profits." 
"I swapped to the Green Party, because what is the meaning of life if our planet goes down the drain?"
German Ambassador Dr Thomas Fitschen at the German embassy in Canberra. Source: SBS News
---
But Dr Thomas Fitschen, the German ambassador to Australia, said the environment is a cross-party issue.
"German voters did not need this year's flash floods to care deeply about the dangers of climate change. The writing has been on the wall for many years." 
"All parties have taken up this issue in their campaigns."
"For political parties in Germany, it is not an issue of the protection of environment anymore, it is about how we transform our entire economy and society, how to secure our prosperity in the modern, open and democratic society without ruining the planet at the same time," he said. 
"That question cuts across the entire political spectrum in Germany."
How does the German election work? 
The German public vote for the members who form the Bundestag, or federal parliament. It is within the Bundestag that the chancellor is then elected.
The latest opinion polls suggest there are three main parties in contention to win enough seats to form a coalition government: Ms Merkel's Christian Democratic Union, now led by Armin Laschet; the centre-left Social Democratic Party, led by finance minister Olaf Scholz; and the Greens, led by Annalena Baerbock, which has also gained popularity. 
More than 116,000 people in Australia were born in Germany, with many casting paper ballots in the upcoming poll. 
Elsa Reuter (centre) with friends in Germany on a recent visit. Source: Supplied/Elsa Reuter
---
For Elsa Reuter, a gap year in Australia in 2007 to pursue a master's degree at Sydney University saw her decide to stay.
"I still feel politically close to Germany. I read the German newspapers every day, I listen to the radio … I have a business that is connected with Germany," she said.
"[Voting] is about trying to help shape the general political direction of the country, of the European Union."
SBS German: How we Germans live in Australia
The 43-year-old said she was undecided on her final vote but was more aligned with the "left aisle of the party spectrum". 
"This year, Merkel not being available anymore has really disrupted the flow we had for the last 16 years … Who you're going to elect has divided a bit more, the party spectrum, the politics there." 
"Germany has to recalibrate, so to speak, politically."
End of an era
After 16 years at the helm of Europe's largest economy, Ms Merkel has decided to step down on her own terms.
Professor Gabriele Suder, dean of the New Business Accelerator at Federation University Australia, said it's a move that comes with many questions and may have far-reaching effects, including in Australia. 
Angela Merkel is stepping down. Source: AAP Image/AP Photo/Michael Sohn, pool
---
"Some people say it's the most significant election in decades for Germany. Is her legacy going to continue and what is going to change?"
"Angela Merkel has undoubtedly served as a real stabilising factor for Germany but also Europe and the European Union and certainly beyond that.
"The EU is Australia's second-largest trading partner and second-largest source of foreign investment."
Andreas Ohm grew up in East Germany and migrated to Australia with his partner almost 30 years ago.
"I didn't like the regime in East Germany, I really desperately wanted to leave," he said.
Andreas Ohm (right) on his last day in East Berlin in 1989 with his partner Jim Woulfe. Source: Supplied/Andreas Ohm
---
"We couldn't travel and had to be careful of what you could say to certain people; that was quite unpleasant for me.
"Half a year before the wall came down, I was able to leave to West Berlin."
While he says he would not vote for Ms Merkel's party, her open immigration policy – which welcomed thousands of refugees in 2015 – is a decision he admired.
"She said in German, 'wir schaffen das', which means, 'we can make it, we can deal with it' – and Germany did."
Andreas Ohm and Jim Woulfe at home in Sydney. Source: SBS News.
---
It's a political sentiment which for the now 64-year-old, hits close to home.
"I'm a migrant myself so of course I know how these people feel. They were in a very desperate situation, I'm very proud that Angela Merkel did what she did at the time." 
"She was very clever and can talk to any politician … she could talk to [Russian President Vladimir] Putin and did very often … and Donald Trump. She had a skill that I think not many politicians have."
"Even though I would not vote for her … she will be missed."
File source