Australia
81 new COVID–19 deaths across Australia as hospitalisations drop in most states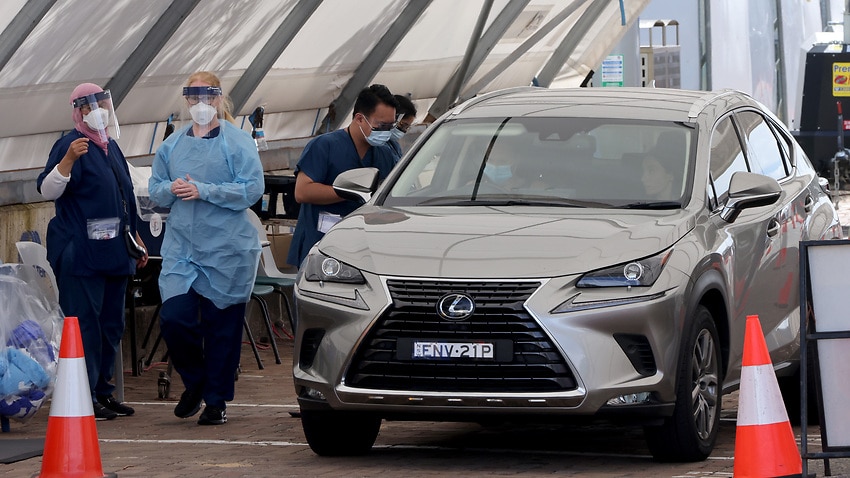 That's a decrease from Thursday, when 2,578 people were in hospital and 160 in intensive care.
Victoria recorded 707 hospitalisations, with 79 of those in intensive care.
On Thursday, the state recorded 752 hospitalisations and reported that 82 people were in intensive care.
Case numbers are also trending downwards.
NSW has recorded 10,698 new infections and 11,240 reported in Victoria.
That's a decrease from Thursday when NSW recorded 12,632 new cases of COVID-19, while Victoria reported 12,157 new infections.
It comes as 84 deaths were reported in Australia on Thursday, with 34 deaths reported in Victoria and 38 in NSW.
What's happening elsewhere?
Queensland has recorded 13 COVID-19 deaths and 6857 new cases amid state government calls for the elderly to receive a booster shot.
Nine of the deaths were in residential aged care, two were unvaccinated and three had received a booster.
One person was in their 60s, three were in their 70s, five in their 80s, and four in their 90s.
A total of 127 people have died in Queensland aged care.
It represents more than half of the total 240 people who have died of COVID-19 in the state since December 13.
Chief Health Officer John Gerrard said about 70 per cent of those aged 70 or older had received a booster in Queensland.
However, he still urged the elderly to get their third shot, saying there was a "disproportionate" number of deaths in older people who had not received a booster.
Overall 56.75 per cent of eligible Queenslanders have received a third shot.
The new virus cases emerged after 14,075 tests across Queensland in 24 hours.
There are 732 patients being treated for COVID-19 in hospital and another 50 in intensive care.
In private hospitals there are 67 being treated, with two in ICU.
The Northern Territory has reported 1004 new COVID-19 cases but no new deaths as hospitals cancel elective surgery to make room for more virus patients.
More infected Territorians were admitted to hospital overnight, bring the total number of COVID-19 patients to 148 on Friday, up from 141 a day earlier.
The NT reported 1217 new infections on Wednesday and 1279 on Thursday, after that day's case total was revised up from the earlier announced 977 cases.
The territory's virus death toll stands at four, while there are 7094 active COVID-19 cases. 
The ACT has recorded 449 new COVID-19 cases and another person has died from the virus.
The man was in his 90s and brings the total number of COVID-related deaths in the capital to 27.
Of the new cases, 274 were from PCR tests and 175 were from rapid tests.
There are 65 people in hospital with COVID-19, including one person in intensive care who is also on ventilation.
More than half of Canberrans aged over 18 have had their booster shot and 98.6 per cent of people 12 and over have had two doses.
More than 70 per cent of children aged five to 11 have had a first dose of the vaccine.

Tasmania reported 570 new COVID-19 cases on Friday, with the number of people being treated in hospital for the virus increasing slightly to nine.
Friday's daily case figure is a drop from 656 infections recorded on Thursday and 666 and 699 the two days prior.
Nine cases are receiving treatment in hospital for COVID-19, a rise from seven on Thursday. Two of them are in intensive care.
Four positive cases are in hospital for unrelated medical conditions.
Tasmania has 3712 active cases, continuing a broad downward trend over about three weeks.
With additional reporting by AAP.
File source