Food
The Gin Masters – Second Tasting 2022 results – The Spirits Business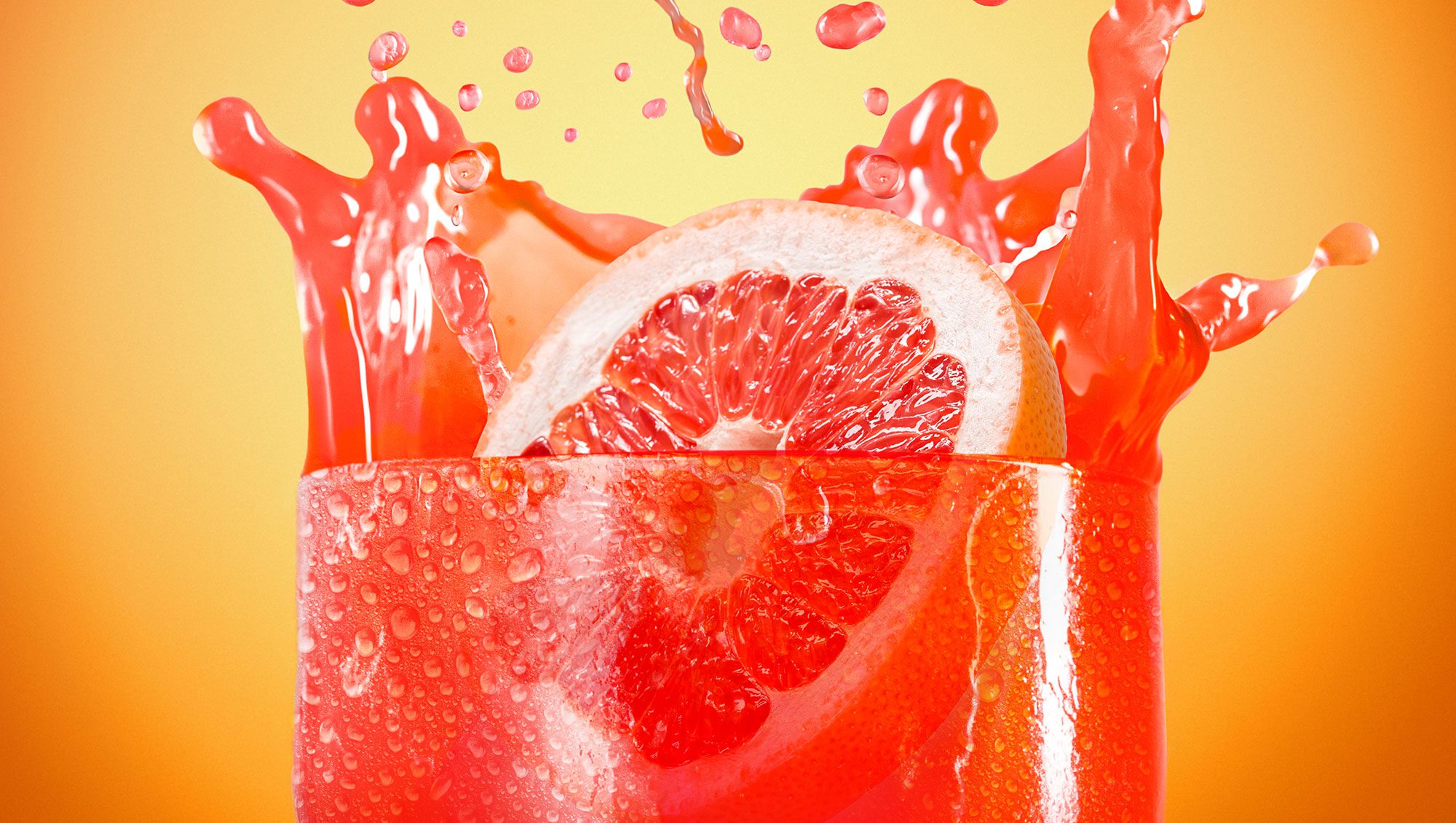 Such is the popularity of the gin category that yet again we had to host two tastings. In this second round of The Gin Masters, our judges found a plethora of amazing expressions, offering plenty of choice for consumers.
When the world's leading spirits companies, such as Diageo, Pernod Ricard, or Bacardi, acquire a new brand, it's always a conversation starter. Last month, Jack Daniel's owner Brown-Forman bought Mediterranean-inspired brand Gin Mare. The details of the acquisition were not disclosed, but it shows continued faith in the future potential of the gin category.
The Gin Masters 2022 became the biggest blind tasting in the history of The Global Spirits Masters Competitions. In the first instalment, judged in June, more than 500 products were put to the taste test. November's second tasting worked through around 125 bottlings to complete this year's Gin Masters. Five panels of experts gathered at Joshua's Tavern at The Londoner Hotel to award Silver, Gold and Master medals to deserving spirits. They were also tasked with resampling all the Master medallists from both parts of The Gin Masters competition to decide The Gin Taste Master 2022.
The judges
The first panel comprised: Marie Cheong Thong, wine and spirits judge, and Wine and Spirit Education Trust educator; Emilia Wrelton, bar manager at Electric House; and Dimple Athavia, founder of All Things Drinks, who chaired the group.
Group two consisted of Emma Stokes, 'chief monkey' at Gin Monkey; Anne Jones, drinks experience and events at Waitrose; and Nicola Carruthers, deputy editor of The Spirits Business, who chaired the panel.
The third team was chaired by David T Smith, spirits consultant, writer and co-founder of the Craft Distilling Expo. He judged alongside Sara Jane Eichler, founder of the Negroni Club UK; and Ibrahima Guenne, senior bartender at 8, The Londoner hotel.
Matt Chambers, spirits writer and co-founder of the Whisky For Everyone blog, chaired the fourth panel. He was joined by Alan Uresti, head of agave spirits, Annabel's; and Angelo Sparvoli, head bartender at St James Bar at the Sofitel St James in London.
Claire Filer, of Ginesthesia, sat on the fifth panel, which was chaired by Melita Kiely, editor of The Spirits Business and chair of The Global Spirits Masters Competitions.
The opening Standard flight looked at gins priced up to £15 (US$18). Darley's Gin won a Gold medal with its "citrus-led nose" and "lingering spice" on the palate. Toradh Gin grabbed a Silver medal in this flight.
The Premium flight was formed of gins costing between £16 and £20. The first of two Gold medals was awarded to Wild Child Dry Gin. Tasting notes included "bright lime zest, well-balanced and well-integrated alcohol".
Cruxland Black Winter Truffle Gin delivered "earthy sweetness" on the nose, while the palate was described as "savoury with some liquorice notes". The flight wrapped up with a Silver medal for Ashmont Premium Gin.
The first Master medal of the day came in the Super Premium round (£21-£35). Reminisce London Dry Gin collected the top award for its "silky soft and smooth palate – like a bouquet of summer flowers with a little peppery cubeb prickle on the finish".
Two Gold medallists were also awarded in this heat: Beg Brazilian Boutique Dry Gin, and 135˚ East Hyogo Dry Gin. The former was praised for its "lovely aromatic nose" and notes of "cinnamon and citrus" on the palate.
Gold-winning 135˚ East Hyogo Dry Gin was described as having "good texture", with "lemon, juniper" notes on the palate. Seven Silver medals completed the flight.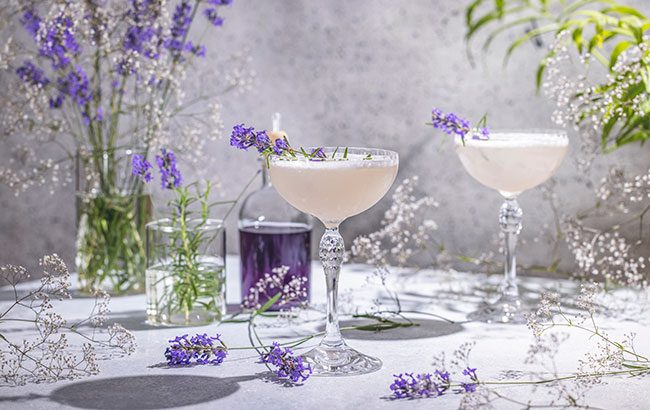 At the most expensive end of the spectrum – Ultra Premium (£36-plus) – two products were deserving of the top award.
Sakurao Gin Hamagou won a Master medal for its "elegant nose" with a "hint of lemon zest, warming spices with a hint of clove" on the palate.
Master-winning Good Gin Company impressed with its Heritage Magnolia Gin, offering "plenty of juniper and lemon zest" on the nose, and its "very classic palate; good balance of citrus peel and juniper".
Six Gold medals and two Silvers were also awarded in this round. Gold winners included Aatta by the Orkney Gin Company, found to have a "very pleasant palate with some nice lemon and a fresh profile", and Vildkatt by Sweden, described as having "bitter orange and apéritif-like herbs" on the nose, leading to "more juniper on the palate".
Well-balanced palate
From there, the tasting progressed to London Dry, where a Master medal was given to Royal Flush Gin. The judges enthused about this gin's "sweet citrus nose" and "very well-balanced palate – the best of the bunch", according to Stone.
Ten Gold medals were also enjoyed in this bumper round, including: Highclere Castle Gin, found to have "cassia bark, earthy spices, and a nice peppery complexity"; Glendalough Wild Botanical Gin, which delivered notes of "chocolate, some pepper", and; Hawkridge Victorian Botanical Blend London Dry, found to be "very perfumed throughout with underlying cardamom".
Nine Silver medals completed the London Dry flight.
"It was really nice to see lots of diversity of style," noted Jones. "It used to be that London Dry would be citrus-dominated, but it was nice to see more spicy and savoury styles in well-made expressions."
Stone agreed and added: "London Dry is evolving in character."
In the Contemporary round, the judges were impressed with Tir & Môr Welsh Dry Gin – Seaweed and Spice – so much so that it was awarded a Master medal. Athavia found "subtle aromas of fresh sea air, cucumber and some citrus; the palate is lovely, fresh and zesty".
Seven Gold medals gave the Contemporary flight a boost, including one for Kori Gin, with hints of "dry coconut shells, and soft palate". Gold winner Gin du Jardin also impressed with "malty notes of breadcrumb, some watermelon, and good length and complexity". The round finished with five Silver awards.
Astounding variety
In the Organic contingent, Organic Bio Gin secured the Master accolade. Smith noted flavours of "oily juniper and sappy cedar", and remarked how the gin had "a clean, neutral nose". Organic gin The Gardener won a Silver medal in this heat.
The Microdistillery round brought one Gold and three Silver medals. The Gold award went to Western Star. Stokes found that there were notes of "stollen on the nose, cardamom, clove, nutmeg, and icing sugar. Rounded palate; a touch of green juniper on the palate – delicate." She continued: "The variety between them was pretty astounding."
Jones also lingered on this point: "There was lots of personality coming through."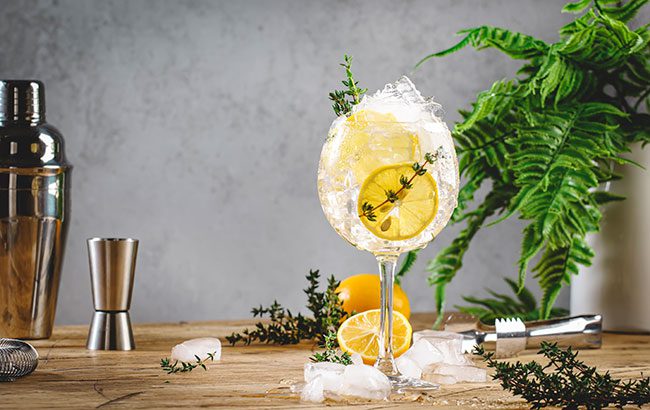 The Old Tom round delivered two Gold-worthy winners: Manchester Gin – Festive Edition, and Hayman's Old Tom.
Manchester Gin – Festive Edition offered "mince pies and sweetness" on the nose before flavours of "orange, warm baking spices and gingerbread" kicked in on the palate. Hayman's Old Tom Gin, meanwhile, was "very zesty" on the nose, with a "thick, syrupy palate, grapefruit zest and orange oil, and a hint of spice and juniper".
Athavia's panel then tackled cask-aged gins, awarding two Golds and one Silver. Seventy One Gin demonstrated all the qualities of a Gold medallist with flavours such as "truffle and woody herbs, like thyme stems".
"Citrusy and refreshing" Vildkatt by Sweden grabbed another Gold, while 57˚ Skye Earth & Sea Gin Banyuls Cask Finish won Silver.
Pink Gin has enjoyed an explosion in popularity in recent years – and the flight produced four medals in total. One of two Gold medals was given to Hortus Gin – Japanese Edition, with its "complex and aromatic" flavour profile.
Hortus Rhubarb & Ginger Gin also won a Gold medal for being "sticky and jammy, with nicely integrated ginger and rhubarb". Aquine Raspberry and Blackberry Gin, and Greysons Premium Pink Gin both won Silver medals.
Flavoured Gin brought another large flight to The Gin Masters, awarding a total of six Gold medals and eight Silvers.
Port of Spirits collected two Gold medals in this round, one for "sweet, cherry-like, fruity" Mintis Gin Amarena, and a second for "lively" Mintis Gin Clementina, with lots of "citrus oils".
Kepler Stellaire also secured a Gold medal for its "complementary" integration of raspberry and blood orange. "Very good balance; juniper is subtle, but the flavour works well," noted Kiely.
The final flight of the day was Gin Liqueur, where a Gold medal was presented to Brookie's Byron Slow Gin. Filer found "tart, juicy plum" on the nose, leading to "juicy plum flavour, and subtle juniper" when sipped.
A Silver award went to Infusionist Orange and Mandarin Gin Liqueur.
Once each panel had finished judging their appointed flights, the Master medallists from both the first and second tastings were divided among the groups.
Each panel was asked to agree their favourite product to be put forward for the final Taste Master decision. Collecting the coveted Gin Taste Master 2022 title was Hernö Navy Strength Gin from Swedish distillery Hernö, which was tasted in the first round of The Gin Masters.
In conclusion, the judges voiced their ongoing enthusiasm for the gin category, and were impressed to see a high standard of products being produced around the world.
Stokes added: "This has shown the breadth and diversity across the gin category. There's a nice shift towards juniper playing a more predominant role, compared with a few years ago when juniper was lacking – this is great to see."
The Gin Masters – First Tasting 2022 results are also online to view.
---
Standard
| | | |
| --- | --- | --- |
| Company | Product  | Medal |
| Aldi Stores Australia | Darley's Gin | Gold |
| Aldi | Toradh Gin | Silver |
Premium
| | | |
| --- | --- | --- |
| Company | Product  | Medal |
| Sash & Fritz | Wild Child Dry Gin | Gold |
| Wharsay Investments | KWV | Cruxland Black Winter Truffle Gin | Gold |
| Pravda | Ashmont Premium Gin | Silver |
Super Premium
| | | |
| --- | --- | --- |
| Company | Product  | Medal |
| Reminisce Drinks | Reminisce London Dry Gin | Master |
| Beg Boutique Distillery | Beg Brazilian Boutique Dry Gin | Gold |
| Akashi Sake Brewery | 135°East Hyogo Dry Gin | Gold |
| The Lancaster Spirits Company | Firecracker Gin | Silver |
| The Hope Distillery | Gindome Ambrosia | Silver |
| Tiger Gin | Tiger Gin | Silver |
| Ar‐gin‐tà‐rio | Ar‐gin‐tà‐rio | Silver |
| Glendalough Distillery | Glendalough Rose Gin | Silver |
| Club Local Cocktails & Spirits | Portage Dry Gin | Silver |
| Brockmans Gin | Brockmans Gin | Silver |
Ultra Premium
| | | |
| --- | --- | --- |
| Company | Product  | Medal |
| Sakurao Brewery and Distillery Co | Sakurao Gin Hamagou | Master |
| Good Gin Company | Heritage Magnolia Gin | Master |
| Radico Khaitan | Jaisalmer Gold | Gold |
| Salud Beverages | Salud Cusp | Gold |
| Orkney Gin Company | Aatta | Gold |
| Brand Star Alliance | Vildkatt by Sweden | Gold |
| Beg Boutique Distillery | Beg New World Navy Gin | Gold |
| Seventy One Gin | Seventy One Gin | Gold |
| Wolffer Estate Vineyard | Wölffer Gin | Silver |
| House of Heritage Distillery | Kori Gin | Silver |
London Dry
| | | |
| --- | --- | --- |
| Company | Product  | Medal |
| Royal Flush Gin Company | Royal Flush Gin | Master |
| Wessex Distillery | Wessex Gin | Gold |
| Highclere Castle Spirits | Highclere Castle Gin | Gold |
| Isle of Skye Experimental Spirits | 57° Skye Earth & Sea London Dry Gin | Gold |
| Sakurao Brewery and Distillery Co | Sakurao Gin Original | Gold |
| Kells Gin | Kells Gin | Gold |
| Glendalough Distillery | Glendalough Wild Botanical Gin | Gold |
| Dublin City Spirits | Dublin City Gin – Premium Irish Gin | Gold |
| Hawkridge Distillers | Hawkridge Victorian Botanical Blend London Dry | Gold |
| Ivaí Gin | Ivaí London Dry Gin | Gold |
| The Bartender Collective | Trade Secrets | Gold |
| Trii Gin | Trii Gin | Silver |
| Rola & Co | Premium Gin Wellinghouse | Silver |
| Rola & Co | Mandaley Blue Gin | Silver |
| Duh U Boci | Old Pilot's London Dry Gin | Silver |
| Distillerie De La Riviera | The Gardener | Silver |
| Wharsay Investments | KWV | Cruxland Kalahari Truffle Gin | Silver |
| Hawkridge Distillers | The Blowing Stone London Dry | Silver |
| Spice Islands Distilling Co | East Indies Archipelago Dry Gin | Silver |
| Destilaria Black Pig Alentejo | Gin Black Pig Costa Alentejana | Silver |
Contemporary
| | | |
| --- | --- | --- |
| Company | Product  | Medal |
| Lobster and Môr | Tir & Môr Welsh Dry Gin – Seaweed and Spice | Master |
| Strange Nature Distilling | Strange Nature Gin | Gold |
| Distillerie du Square | Gin du Jardin | Gold |
| Rechmaya Distillery | Lebanese Artisanal Gin – Jun Botanic | Gold |
| House of Heritage Distillery | Kori Gin | Gold |
| Lobster and Môr | Tir & Môr Welsh Dry Gin – Citrus and Thyme | Gold |
| Tinberry Distilling Co | Signature Gin | Gold |
| Cape Byron Distillery | Brookie's Byron Dry Gin | Gold |
| Albion & East | Tiny Tower Liquor Teatro Gin | Silver |
| Seventy One Gin | Seventy One Gin | Silver |
| Mercia Whisky Company | Mercia Signature Gin | Silver |
| Spirits of the Alps | Parson Classy Gin | Silver |
| Tinberry Distilling Co | Dry Gin | Silver |
Organic
| | | |
| --- | --- | --- |
| Company | Product  | Medal |
| Rola & Co | Organic Bio Gin | Master |
| Distillerie De La Riviera | The Gardener | Silver |
Microdistillery
| | | |
| --- | --- | --- |
| Company | Product  | Medal |
| Mainline Spirit Co | Western Star | Gold |
| Albion & East | Cattivo Small Batch Gin | Silver |
| House of Heritage Distillery | Kori Gin | Silver |
| Docca Distillery | Gin Docca Distillery | Silver |
Old Tom
| | | |
| --- | --- | --- |
| Company | Product  | Medal |
| Drinks of Manche | Manchester Gin – Festive Edition | Gold |
| Hayman's Gin | Hayman's Old Tom | Gold |
Cask-Aged
| | | |
| --- | --- | --- |
| Company | Product  | Medal |
| Seventy One Gin | Seventy One Gin | Gold |
| Brand Star Alliance | Vildkatt by Sweden | Gold |
| Isle of Skye Experimental Spirits | 57° Skye Earth & Sea Gin Banyuls Cask Finish | Silver |
Pink Gin
| | | |
| --- | --- | --- |
| Company | Product  | Medal |
| Lidl GB | Hortus Gin – Japanese Edition | Gold |
| Lidl GB | Hortus Rhubarb & Ginger Gin | Gold |
| Lidl GB | Aquine Raspberry and Blackberry Gin | Silver |
| Aldi Stores (Australia) | Greysons Premium Pink Gin | Silver |
Flavoured Gin
Company
Product 
Medal
Port of Spirits
Mintis Gin Amarena
Gold
Port of Spirits
Mintis Gin Clementina
Gold
Spirits of the Alps
Parson Grapy Gin
Gold
Agnes Bernrieder
Kaiza 6 Gin
Gold
Getränkevertrieb
Appalaches Distillerie
Kepler Stellaire
Gold
Albion & East
Tiny Tower Lemon Gin
Gold
Cape Byron Distillery
Brookie's Shirl The Pearl Cumquat Gin
Silver
Aldi Stores (Australia)
Greysons Seville Orange and Persian Lime Gin
Silver
Appalaches Distillerie
Kepler Bord de Mer
Silver
Aldi Stores (Australia)
Greysons Spiced Plum and Clementine Gin
Silver
Ivaí Gin
Ivaí Abacaxi & Marucajá Gin
Silver
Ivaí Gin
Ivaí Hibisco & Lichia Gin
Silver
Ivaí Gin
Ivaí Seriguela Gin
Silver
Berliner Brandstifter
Berlin Aged Gin 2022
Silver
Gin Liqueur
| | | |
| --- | --- | --- |
| Company | Product  | Medal |
| Cape Byron Distillery | Brookie's Byron Slow Gin | Gold |
| Aldi Stores (Australia) | Infusionist Orange and Mandarin Gin Liqueur | Silver |
File source