Food
The Gin Masters 2021 – Second Tasting results – The Spirits Business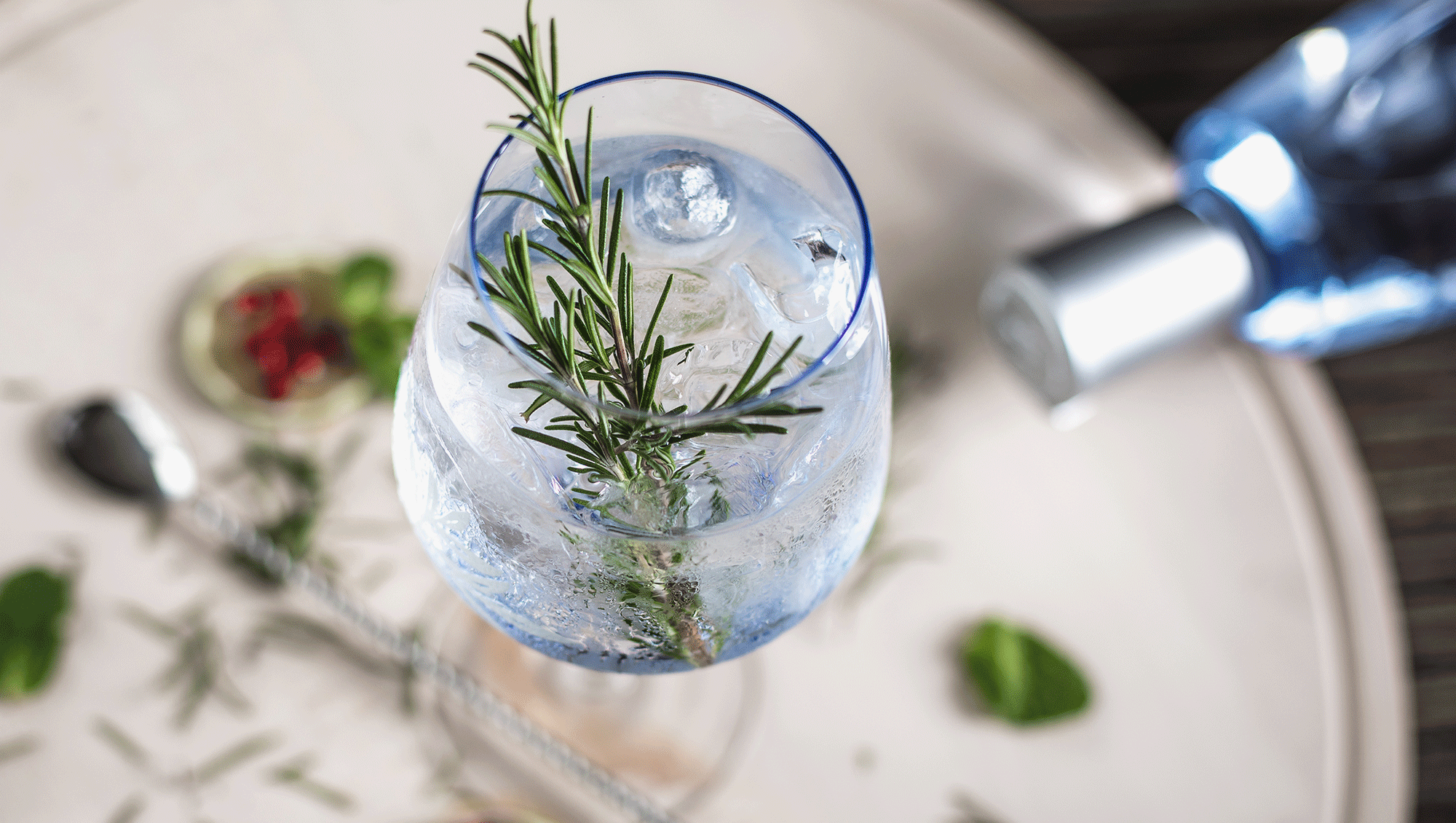 The gin category is so popular that we had two hold two blind tastings to fit in all the entries – here, we reveal the results of our second competition.
No matter how much chatter there is of 'peak gin', it's evident consumers cannot get enough. From flavoured expressions to well‐made classics, gin continues to go from strength to strength.
Last month, trade body Spirits Europe unveiled The Economic and Ecological Footprint of the Spirits Sector in the EU, the UK, Norway and Switzerland, a report that analyses the impact of the industry in the EU‐plus region.
Based on 2019 figures, the report showed that gin accounted for 5% (1.59 million hectolitres) of all spirits volumes produced in EU‐plus countries and 5% of turnover (€1.42 billion/US$1.2bn).
The enormity of the gin category is evident in the growth experienced in The Gin Masters. In 2020, the competition was split into two parts because of Covid‐19 challenges. However, this year, because of the sheer volume of entries – plus the number of new products launching on a regular basis – the competition was divided into two instalments.
The Gin Masters – First Tasting took place in June this year, when nearly 500 entries were put to the taste test. The second set of entries were judged in October by professional tasters assembled at the Novotel Hotel in London Bridge, UK.
The entries were divided between three panels, the first of which was chaired by David T Smith, spirits writer, consultant and co‐founder of The Craft Distilling Expo. He was joined by: Dimple Athavia, founder of All Things Drinks; and Emma Stokes, aka Gin Monkey and chief of World Gin Day.
The second group comprised: Marie Cheong‐Thong, wine and spirits judge, and Wine and Spirit Education Trust (WSET) educator; Sarah Miller, founder of the Gin A Ding Ding blog; and Tobias Gorn, co‐founder and senior partner at International Drinks Specialists, who chaired the panel.
The third and final team included Nicola Thomson, director of Practical Matters, and Melita Kiely, editor of The Spirits Business and chair of the tasting. The identity of each entry was kept under wraps thanks to the help of Sensible, which packed and shipped the bottles for the competition.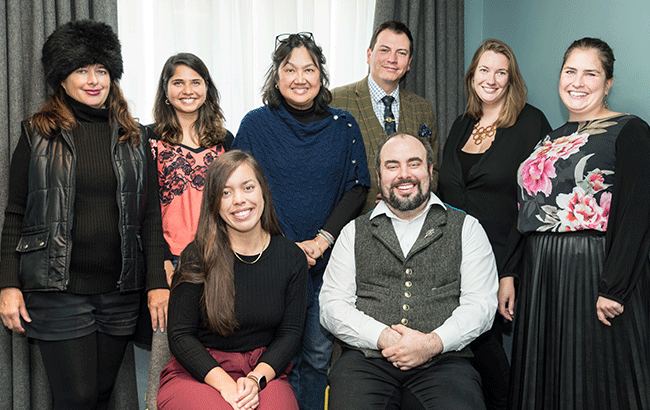 Getting the tasting off to a strong start was Hrafn Gin Cranachan, which picked up a Gold medal in the Premium flight. Tasting notes included "gentle spices opening to juniper and good length".
The next price bracket – Super Premium – delivered the first Master medallist of the day: Tiger Gin. The judges described this as a"subtle, classic gin" with "beautifully integrated alcohol balancing the juniper".
Among the four Gold medal winners in this heat were Parakeet Gin, with its "inviting nose with spices and star anise", and Harbour Lights Sunset Gin, celebrated for being "clean and crisp", with "good juniper notes".
Six strong Silver medallists were also enjoyed in this flight.
"This was a strong example of gins at this price point, with some superb classic styles," noted Smith.
Lingering spice
Three Gold medals were discovered in the Ultra Premium round. The first was awarded to Henley Gin – Classic Dry, full of "bright, zesty aromas" and "lingering spice and juniper" on the palate. Lussa Gin secured the second Gold, with fruity notes of "raspberry and juicy berries" on the nose and "lovely texture" upon sipping. Third, Iron Balls Gin won a Gold medal for having a "clean, lovely lemon oil" aroma and "spicy palate". A Silver medal went to Norrbottens Destilleri's Excursion #1 – Grapefruit Gin.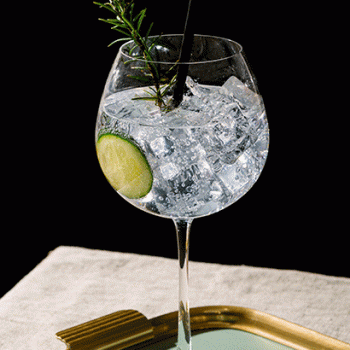 Thomson said: "This was quite consistent as a flight – Iron Balls Gin had great acidity with wonderful cloves and spices. It really opened up with time."
With the price‐based heats completed, the judges turned their attention to London Dry gins. The flight did not disappoint, producing two Master‐worthy entries.
Trii Gin was deemed deserving of the top Master award for its "juniper‐forward" profile, with a "lot of anise and a sweet sensation" on the finish.
Fellow Master medallist Whitley Neill Connoisseurs Cut was also praised for being "well rounded and balanced, with citrus towards the finish".
Lots of juniper
An impressive eight Gold‐standard gins were also sampled in this heat. Otterbeck Distillery collected two Golds, one for "big and round" Cotton Gin and a second for Cotton Winter Gently Spiced, which delivered "warming spice" while still offering "lots of juniper".
Hensol Castle Dry also bagged a Gold for being "zesty and crisp" on the palate with "lots of pine".
Three Silver medals completed the flight.
"This was a flight of well‐made gins," noted Thomson. "London Dry is such an important part of the gin category, and while there were some great classic styles, you can see producers are also being quite playful with flavours and interesting botanicals. I thought it was great."
Creativity and innovation continued into the next round: Contemporary. Modern gin styles were put through their paces in this heat – and they did not disappoint.
The first of three Masters went to Gintl. Gorn said: "This was expressive and big, but still with some elegance. A great modern example – smooth and delicate mid‐palate and a grand finale."
BBC Spirits picked up the other two Master medals, one for Etsu Double Yuzu and the second for Etsu Deep Ocean. Etsu Double Yuzu delivered "bright, green zesty" aromas and "prominent juniper" on the finish.
Meanwhile, Etsu Deep Ocean was "slightly salty" with "lemon peel oils".
Three Golds were also awarded to: "balanced, clean" Revelstoke Premium Gin No.1; "oily, with spice notes" Kiss Cold Gin; and Chalkstream Gold with its "peppery spice, lingering flavour". Four Silvers took the total medal haul in this round to 10.
Moving on to the Microdistillery round, and two solid Silver medals were given to "sweet, citrus nose" Oude Dry Gin and "citrus‐heavy" Excursion #1 – Grapefruit Gin.
Gorn's panel noted: "Regardless of the size of the operation, it is important to keep the botanicals in balance – especially oily citrus."
The Organic heat produced a fresh set of Gold medals. Amicitia Organic Dry Gin collected a Gold medal for hints of "fennel and aniseed, and nice balance". A Gold medal also went to 8 Organic Molecular Gin for being "soft and fruity with some citrus jamminess".
The third Gold in this round was given to Ombibulous Organic Gin for having "woody and citrus notes" and "clean flavours".
Two Silver medals were awarded to 88 Organic Molecular Gin and 88 Navy Organic Molecular Gin.
The Navy Strength category that followed hugely impressed the judges, delivering two Master medals. Elephant Strength Gin received the Master award for notes of "cloves, pepper spice, coriander and cardamom". "The high‐alcohol strength holds very well," said Thomson.
Jones 1778 Navy Strength Gin also received a Master. The judges liked its "honey, vanilla nose" and notes of "Bourbon oak, woodiness" on the palate with "up‐front and dominant juniper".
"These were exceptional examples of high‐ strength gins; both were packed with flavour, but the alcohol was integrated perfectly. Really well made," enthused Thomson.
Pink hype is justified
With pink gin currently all the rage, the judges were eager to see if the quality of entries would live up to the hype.
Thankfully, the flight started strong with a Master medal awarded to Henley Gin – Rhubarb & Orange. Thomson commented: "Quality‐wise, this was leaps and bounds above the rest. It combines so many pink and dark fruit sensations, cassis on the nose, confected raspberry, jammy rhubarb on the palate – but all balanced.
"Pink gin can sometimes be a bit nondescript, but this offered so much. Lovely complexity."
Lawrenny Meadowbank Pink Gin was found to be up to the Gold standard, enjoyed for its "juniper and floral palate" and "good balance". Two Silvers also joined the growing medal count.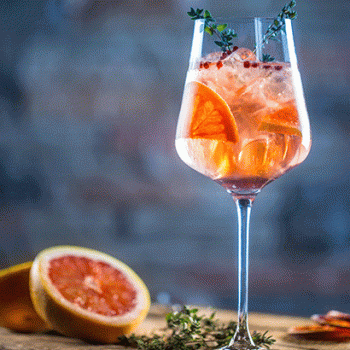 Another burgeoning gin category is flavoured, with a number of new expressions recently coming to market. Once again, the judges noticed a standout bottling: Berkshire Botanical Honey & Orange Blossom Gin, which secured a Master medal. The judges liked how the orange and honey came through on the nose, enhanced on the palate by "some cloves and pepper spice", which overall "complemented the gin well".
Three Golds gave the flight a boost, including Ungava Ginger, which delighted the judges with its "fresh ginger" aromas and "lingering ginger heat with juniper" on the palate.
Gold winner Whitley Neill Rhubarb & Ginger Gin had "lively flavours, some juniper and a bit of cream sweetness", which the judges loved.
Meanwhile, stablemate Whitley Neill Blood Orange Gin had aromas of "orange Chewits" leading to "an almost balsamic tang on the palate with citrus peel".
Six Silvers – including Gin Barrister Blue, Explorer Pink Gin and Baby Pink Gin – were also awarded in this flight.
Athavia said: "There are many great flavoured gins out there, and while some entries were not reflecting how this category can be, others showed a very high quality."
The penultimate flight brought a selection of Gin Liqueurs, and a Master winner in the form of Wattshot – Gin and Cherry Blossom.
The liqueur had a "beautiful cherry blossom aroma and a slight floral note" leading to a "lovely hint of warm spice, and something akin to ripe peaches/apricot" on the palate.
A Gold medal was handed to Hedgepig Zesty Elderflower for its "bold elderflower profile", which managed to be "not too sweet".
The flight finished with a Silver medal for Hedgepig Wild Bullace & Quince.
Taking it sloe
With just one more flight to go, the judges were happy to find one last Master medallist: Barrister Sloe Gin. Stokes said about the gin: "This had slight herbal aftershave notes on the nose. The palate is rounded, with raisins alongside the sloe. The nuttiness is nice and overall, not too sweet."
With the initial tasting rounds complete, the judges had the enjoyable – yet taxing – job of selecting The Gin Taste Master 2021. To decide the ultimate expression, the judges retasted all the Master medals from both parts of The Gin Masters.
After carefully considering all the top medal winners from both blind tastings, there was one entry that stood out from the rest: Elephant Strength Gin, making the navy strength expression this year's Gin Taste Master. "This was incredibly well made, and considering it's 57% ABV, it was punchy, fresh, vibrant, and still had that underlying aspect of juniper," praised Thomson, adding that it was "stunning".
The takeaway thought from the competition was that despite any murmurs of 'gin fatigue' or 'over‐saturation', there is a wealth of quality expressions to be found throughout the category.
And if producers can continue these elevated standards, gin's future looks set to be equally bright.
---
Premium
| | | |
| --- | --- | --- |
| Company | Product | Medal |
| Raven Spirits | Hrafn Gin Cranachan | Gold |
Super Premium
| | | |
| --- | --- | --- |
| Company | Product | Medal |
| Tiger Gin | Tiger Gin | Master |
| Parakeet | Parakeet Gin | Gold |
| The Copeland Distillery | Copeland Traditional Irish Gin | Gold |
| Harbour Lights Spirits | Harbour Lights Sunset Gin | Gold |
| Sash & Fritz | Wild Child – Berlin Dry Gin | Gold |
| Junimperium Distillery | Junimperium Sloe Gin | Silver |
| Sir Edmond | Sir Edmond Gin | Silver |
| Gonzalez Byass | The London Sherry Cask | Silver |
| Oxefruit | Gin Seven Deadly Sins | Silver |
| Ungava Spirits Co | Ungava Gin | Silver |
| Devil's Row | Devil's Row Premium Dry Gin | Silver |
Ultra Premium
| | | |
| --- | --- | --- |
| Company | Product | Medal |
| The Henley Distillery | Henley Gin – Classic Dry | Gold |
| Lussa Drinks Company | Lussa Gin | Gold |
| Iron Balls International | Iron Balls Gin | Gold |
| Norrbottens Destilleri | Excursion #1 – Grapefruit Gin | Silver |
London Dry
| | | |
| --- | --- | --- |
| Company | Product | Medal |
| Trii Gin | Trii Gin | Master |
| Halewood Artisanal Spirits | Whitley Neill Connoisseurs Cut | Master |
| Halewood Artisanal Spirits | Mary‐Le‐Bone London Dry Gin | Gold |
| Ginmeister | Naked Pinkster | Gold |
| Otterbeck Distillery | Cotton Gin | Gold |
| Otterbeck Distillery | Cotton Winter Gently Spiced | Gold |
| Craft Link Distillery | Ginologist Orient Gin | Gold |
| Craft Link Distillery | Ginologist Citrus Gin | Gold |
| Craft Link Distillery | Ginologist Floral Gin | Gold |
| Bottlers & Distillers | Hensol Castle Dry | Gold |
| Halewood Artisanal Spirits | Berkshire Botanical Dry Gin | Silver |
| Halewood Artisanal Spirits | Whitley Neill Original London Dry Gin | Silver |
| Lawrenny Estate Distillery | Lawrenny 1818 Settlers Gin | Silver |
Contemporary
| | | |
| --- | --- | --- |
| Company | Product | Medal |
| Gintl Group | Gintl | Master |
| BBC Spirits | Etsu Double Yuzu | Master |
| BBC Spirits | Etsu Double Yuzu | Master |
| Jones Distilling | Revelstoke Premium Gin No.1 | Gold |
| Brands for Fans | Kiss Cold Gin | Gold |
| The River Test Distillery | Chalkstream Gold | Gold |
| Strawhill Estate Spirits Co | Jacquard Gin | Silver |
| Lawrenny Estate Distillery | Lawrenny Van Diemens Gin | Silver |
| Norrbottens Destilleri | Excursion #1 – Grapefruit Gin | Silver |
| Devil's Row | Devil's Row Premium Dry Gin | Silver |
Microdistillery
| | | |
| --- | --- | --- |
| Company | Product | Medal |
| Oude | Oude Dry Gin | Silver |
| Norrbottens Destilleri | Excursion #1 – Grapefruit Gin | Silver |
Organic
| | | |
| --- | --- | --- |
| Company | Product | Medal |
| Wet City Spirits | Amicitia Organic Dry Gin | Gold |
| Linden Leaf Botanicals | 8 Organic Molecular Gin | Gold |
| Wet City Spirits | Ombibulous Organic Gin | Gold |
| Linden Leaf Botanicals | 88 Organic Molecular Gin | Silver |
| Linden Leaf Botanicals | 88 Navy Organic Molecular Gin | Silver |
Navy Strength
| | | |
| --- | --- | --- |
| Company | Product | Medal |
| Elephant Gin | Elephant Strength Gin | Master & Taste Master |
| The Copeland Distillery | Jones 1778 Navy Strength Gin | Master |
Pink Gin
| | | |
| --- | --- | --- |
| Company | Product | Medal |
| The Henley Distillery | Henley Gin – Rhubarb & Orange | Master |
| Lawrenny Estate Distillery | Lawrenny Meadowbank Pink Gin | Gold |
| Ginmeister | Pinkster Gin | Silver |
| Raven Spirits | Hrafn Gin Cranachan | Silver |
Flavoured Gin
| | | |
| --- | --- | --- |
| Company | Product | Medal |
| Halewood Artisanal Spirits | Berkshire Botanical Honey & Orange Blossom Gin | Master |
| Ungava Spirits Co | Ungava Ginger | Gold |
| Halewood Artisanal Spirits | Whitley Neill Rhubarb & Ginger Gin | Gold |
| Halewood Artisanal Spirits | Whitley Neill Blood Orange Gin | Gold |
| Baby Pink Gin | Baby Pink Gin | Silver |
| Ladoga | Barrister Blue Gin | Silver |
| Anora Group | Explorer Flädergin | Silver |
| Halewood Artisanal Spirits | Berkshire Botanical Rhubarb & Raspberry Gin | Silver |
| Anora Group | Explorer Pink Gin | Silver |
| Norrbottens Destilleri | Excursion #1 – Grapefruit Gin | Silver |
Gin Liqueur
| | | |
| --- | --- | --- |
| Company | Product | Medal |
| Wattshot | Wattshot – Gin and Cherry Blossom | Master |
| Ginmeister | Hedgepig Zesty Elderflower | Gold |
| Ginmeister | Hedgepig Wild Bullace & Quince | Silver |
Sloe Gin
| | | |
| --- | --- | --- |
| Company | Product | Medal |
| Ladoga | Barrister Sloe Gin Liqueur | Master |
Premium
| | | |
| --- | --- | --- |
| Company | Product | Medal |
| Maison Ferrand | Citadelle Gin Jardin d'Été | Master |
| Penderyn Distillery | Brecon Special Reserve Gin | Master |
Ultra Premium
| | | |
| --- | --- | --- |
| Company | Product | Medal |
| Beg Boutique Distillery | Beg New World Navy Gin | Master |
| G&H Spirits | LDN Initial Gin | Master |
| Hernö Gin Distillery | Hernö Gin | Master |
| Hernö Gin Distillery | Hernö Juniper Cask Gin | Master |
| Speyside Distillers Company | Byron's Gin Bird Cherry | Master |
London Dry
| | | |
| --- | --- | --- |
| Company | Product | Medal |
| Isle of Harris Distillers | Isle of Harris Gin | Master |
| OSS Craft Distillery | Bareksten Botanical Gin | Master |
| Otterbeck Distillery | Cotton Gin | Master |
| Raven Spirits | HRAFN Gin Valkyrie | Master |
| Warner's Distillery | Warner's London Dry Gin | Master |
Contemporary
| | | |
| --- | --- | --- |
| Company | Product | Medal |
| Four Pillars Distillery | Four Pillars Modern Australian Gin | Master |
| Four Pillars Distillery | Four Pillars Rare Dry Gin | Master |
| Small Distillery | Steam Gin | Master |
Navy Strength
| | | |
| --- | --- | --- |
| Company | Product | Medal |
| Aura Proizvodi | Aura Gin Navy Strength | Master |
| Four Pillars Distillery | Four Pillars Navy Strength Gin | Master |
| Kingdom Recommends | Kindom's Ginger Spriced Gin | Master |
Microdistillery
| | | |
| --- | --- | --- |
| Company | Product | Medal |
| Hernö Gin Distillery | Hernö Gin 47 | Master |
| Hernö Gin Distillery | Hernö Pink Btl Gin | Master |
| Hernö Gin Distillery | Hernö Old Tom Gin | Master |
| Jim and Tonic | Mercato Mediterranean Gin | Master |
Old Tom
| | | |
| --- | --- | --- |
| Company | Product | Medal |
| Hernö Gin Distillery | Hernö Old Tom Gin | Master |
| Liquorsmiths | Old Tom 6 | Master |
Organic
| | | |
| --- | --- | --- |
| Company | Product | Medal |
| Hernö Gin Distillery | Hernö Navy Strength Gin | Master |
Cask‐Aged
| | | |
| --- | --- | --- |
| Company | Product | Medal |
| Alambic | Sorgin Yellow Gin | Master |
| In the Welsh Wind Distillery | In the Welsh Wind Palo Cortado Edition | Master |
Pink Gin
| | | |
| --- | --- | --- |
| Company | Product | Medal |
| 58 Distillery | Apple and Hibiscus | Master |
Flavoured Gin
| | | |
| --- | --- | --- |
| Company | Product | Medal |
| Atom Brands | Jaffa Cake Gin | Master |
| Cuckoo Gin | Cuckoo Supernova Gin | Master |
| Forty Spotted | Forty Spotted Pinot Noir | Master |
| Hussingtree Blends | Meredith's Malvern Blush Gin | Master |
| Whyte & Mackay | Wildcat Passion Gin | Master |
Gin Liqueur
| | | |
| --- | --- | --- |
| Company | Product | Medal |
| Maison Villevert | June Wild Peach | Master |