Food
TFWA confirms return to Singapore in 2022 – The Spirits Business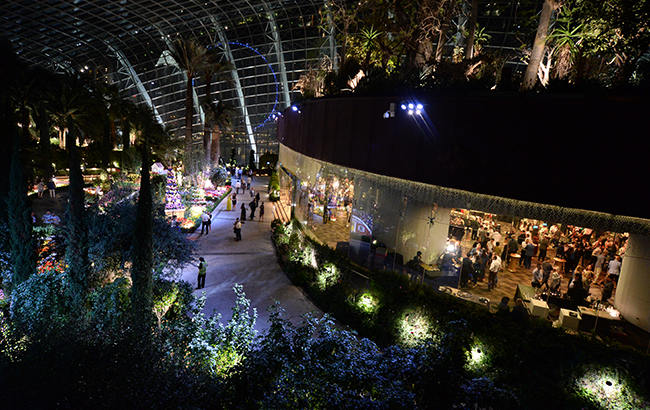 The Tax Free World Association (TFWA) Asia Pacific Exhibition & Conference will return to Singapore in May 2022, following discussions to ensure safe international travel.
In June this year, TFWA Asia Pacific took place virtually in Hainan.
The next Asia Pacific event will be hosted from 8-12 May next year, welcoming international travellers according to vaccination rules.
TFWA revealed that Singapore authorities will implement a number of new vaccinated travel lanes later this month, which will ensure international attendees can travel without needing to quarantine upon arrival.
TFWA president Jaya Singh said: "TFWA Asia Pacific Exhibition & Conference is one of the most popular events in the travel retail calendar, and after two long years, we are thrilled to say: 'We are back'.
"Singapore has long proved to be the perfect location to bring the Asia Pacific industry together, and we are working very closely with our hosts and partners in the country to ensure a safe and enjoyable event.
"We will release more details in due course, but for now, we urge everyone to mark their diaries for the return of this fantastic event."
Vaccinated travellers from Canada, Denmark, France, Italy, Netherlands, Spain, US and UK, plus Germany and Brunei, will be able to attend the event without quarantine restrictions in Singapore.
"TFWA's decision to hold their event in Singapore reaffirms our strategic position as a global Asia node, and as a trusted and innovative destination for meetings, incentives, conventions, exhibitions and business," commented Yap Chin Siang, deputy chief executive, Singapore Tourism Board.
"As more vaccinated travel lanes and international links open progressively, we look forward to extending a warm welcome to all participants in Singapore next year," he added.
Later this month from 24-28 October, TFWA World Exhibition & Conference will return to the Palais des Festivals convention centre in Cannes following a two-year hiatus, implementing 'health-aware' measures.