Food
Premiumisation shows signs of slowing – The Spirits Business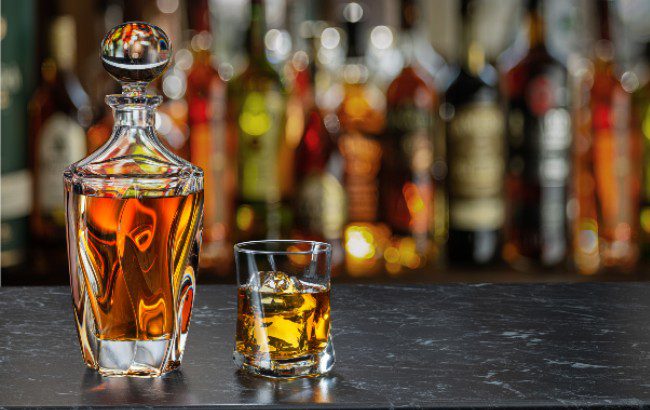 The first half of 2022 (H1) saw value growth of beverage alcohol reach historic highs but there are signs that growth is beginning to slow, according to IWSR Drinks Market Analysis.
Driven by a combination of post-pandemic pent-up demand and price increases, the latest findings from IWSR show that volumes in premium-and-above price bands grew by 7% in H1 2022. This is slower than the 18% growth last year, which was attributed to the 'post-pandemic rebound' seen as lockdowns eased in early 2021.
The figures are compared with those presented in H1 2019 across the 20 key markets, which make up approximately 75% of total global beverage alcohol volume consumption.
India has been highlighted as one of the fastest-growing markets in the premium-and-above spirits category, driven by Scotch whisky.
In a briefing held yesterday (30 November), IWSR's chief strategy officer Brandy Rand noted: "What we see in spirits is that the growth is relatively broad-based across categories such as gin, rum, malt Scotch, US and Irish whiskey, although an absolutely key driver is the agave category."
Premium-plus agave-based spirits saw growth of 16% in H1 2022 versus H1 2021; this followed growth of 44% in H1 2021 versus 2020, with much of this driven by the Tequila category in the US.
"In spirits, we see Tequila and mezcal as key standout categories in terms of the premiumisation trend," Rand said.
Consumer confidence
Overall, the first half of 2022 was 'relatively positive' for the drinks industry. However, IWSR's consumer survey in October indicated consumer confidence is starting to weaken in many markets.
Rand noted that when consumers are asked about spending and their views on the future, IWSR is seeing two juxtaposing trends: premium rising, and down-trading and value-seeking.
"When shoppers get a little bit more concerned about the economy, they tend to look for value," explained Rand.
As a result, there are early signs of down-trading across many beverage alcohol categories, which is causing the growth of premiumisation to slow. This is in addition to an increasing focus on reducing quantity but maintaining quality.
IWSR chief operating officer Emily Neill added: "What we are beginning to see now is signs of some slowing down [in premiumisation], particularly in our consumer data, which tends to be an early indicator of trends to come."
Consumers are seen to be moving away from high-volume, lower-value beverages, such as wine and beer, and moving into lower-volume, higher-value categories like whisky, Tequila, gin and Cognac.
Pockets of down-trading are especially evident in markets with neutral-to-negative levels of consumer confidence. In the UK, there are signs of decreases in net spend across most categories within premium-and-below price bands.
Rand continued: "In the UK, we see a lot of economic gloom, which has really derailed what we've seen in terms of UK premiumisation trends. [There has been] a really significant switch to home-premise and this idea of 'economising through moderation'.
In August, Diageo CEO Ivan Menezes said he was confident the firm's growth in the affordable luxury sector would continue through an upcoming recession.
File source