Food
Licor 43 reveals 2021 competition winner – The Spirits Business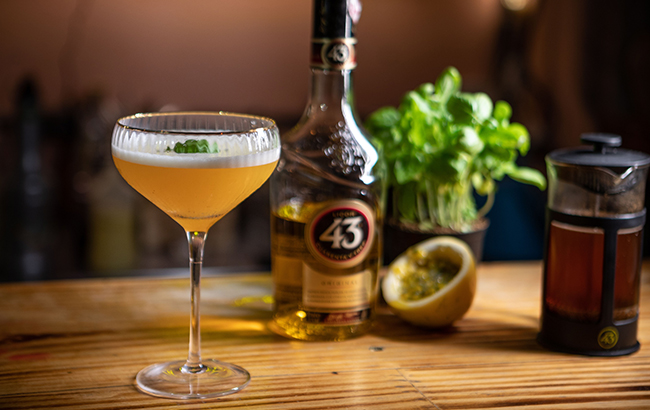 Brazil's Thalita Freire has been named the winner of this year's Licor 43 Bartenders and Baristas Challenge.
The global final of the competition, held virtually for the second year in a row, was shown on YouTube yesterday (27 October).
The contest, now in its fifth year, calls on cocktail and coffee professionals to showcase serves that pair Licor 43 liqueur with coffee.
"At Licor 43, supporting the bartender community is one of our key priorities, so during the pandemic last year we moved our competition online to allow more people to participate," explained Julian Fernandez, Zamora Company's global marketing and innovation director for spirits.
"Feedback was very positive, with more entries than we ever expected, so we maintained the digital format in 2021 to ensure that Licor 43 continued to spark their coffee cocktail imagines. The fact that we reached 27.5 million people globally really showed that it worked."
Freire, from the Venda do Maninho bar in Brazil, won the competition with her winning serve: Tropicália.
The cocktail combined Licor 43 with Catuaí Amarelo Coffee, strained pure passion fruit pulp, and a basil leaf garnish.
The competition was judged by cocktail expert Merijn Gijsbers and coffee consultant and educator Timon Kaufmann, alongside Penelope Bass, senior editor at US-based Imbibe Magazine.
The judging panel evaluated the competitors by watching videos sent in by the nine finalists.
Gijsbers said: "I absolutely loved Thalita's drink 'Tropicália'. In a video that showed her passion for presenting new drinking experiences, she managed to create a cocktail that brings all the flavour notes of Licor 43, the coffee of her choice and the other ingredients together in a sweet and pleasant drink.
"I like how she played with the acidity of the fresh passion fruit and made the ingredients work together in a cocktail with subtle fruity flavours, but also notes of caramel and liquorice. The drink is easy to prepare and looks elegant."
Kaufmann added: "Thalita won because she was delivering exactly what we were looking for ­– a simple and easy-to-replicate, yet delicious, coffee cocktail that showcases the potential and flavours of Licor 43. More than this she provided a good story and name, as well as showing profound knowledge about the coffee she was using. "
Second place in the competition was awarded to Maj Schöffmann, from the European Bartender School, with his Spanish Velvet serve, while third position went to US-based Michelle Nguyen with her Good Morning Vietnam cocktail.
For winning, Freire was awarded €3,000 (US$3,477) to spend on a training course or professional equipment of her choice.
The 2022 competition will combine both in-person and digital elements, Fernandez added.
Check out the global final of the 2021 competition below.