Food
Komos Tequila owner gains $15m funding – The Spirits Business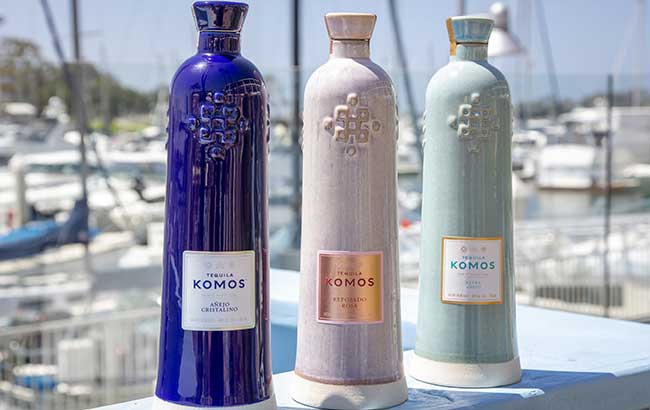 Tequila maker Casa Komos Brands Group (CKBG) has secured US$15 million in funding, and a minority investment from Spirit of Gallo.
This recent round of funding will 'fuel' CKBG's rapid international growth, as well as contribute towards new products expected to launch in the US and internationally in 2023.
The spirits arm of E&J Gallo, Spirit of Gallo, made a 'strategic' minority investment in CKBG's flagship brand Tequila Komos last month.
CKBG has also appointed 10-year LVMH veteran Leslie Serrero as its international managing director, based in Paris.
Richard Betts, co-founder and CEO of CKBG, said: "Given her global background and talent, we are confident she is the perfect leader to further the growth of the portfolio.
"The addition of Leslie coupled with this latest round of funding will allow us to continue to craft amazing products that make life more enjoyable, and scale them globally."
Serrero brings more than 25 years of luxury brand leadership experience to the role, including leadership positions within the LVMH group, owner of Hennessy Cognac and Belvedere vodka.
These include being senior vice-president of global marketing of Christian Dior Couture, and most recently the managing director of Fendi France and Monaco.
The newly created role of international managing director of CKBG will see Serrero manage international markets, lead brand and commercial strategy, and accelerate the expansion of the entire portfolio.
"I am thrilled to join CKBG at this exciting time and contribute to the group's continued success and worldwide expansion," said Serrero.
"I see tremendous opportunity for CKBG's portfolio beyond the Americas and look forward to building and executing the strategic approach to do so."
Plus, CKBG will take over commercial operations of its Tequila-based ready-to-drink brand Superbird, which was previously managed by Molson Coors.
File source