Food
Global bar report 2021: Asia Pacific – The Spirits Business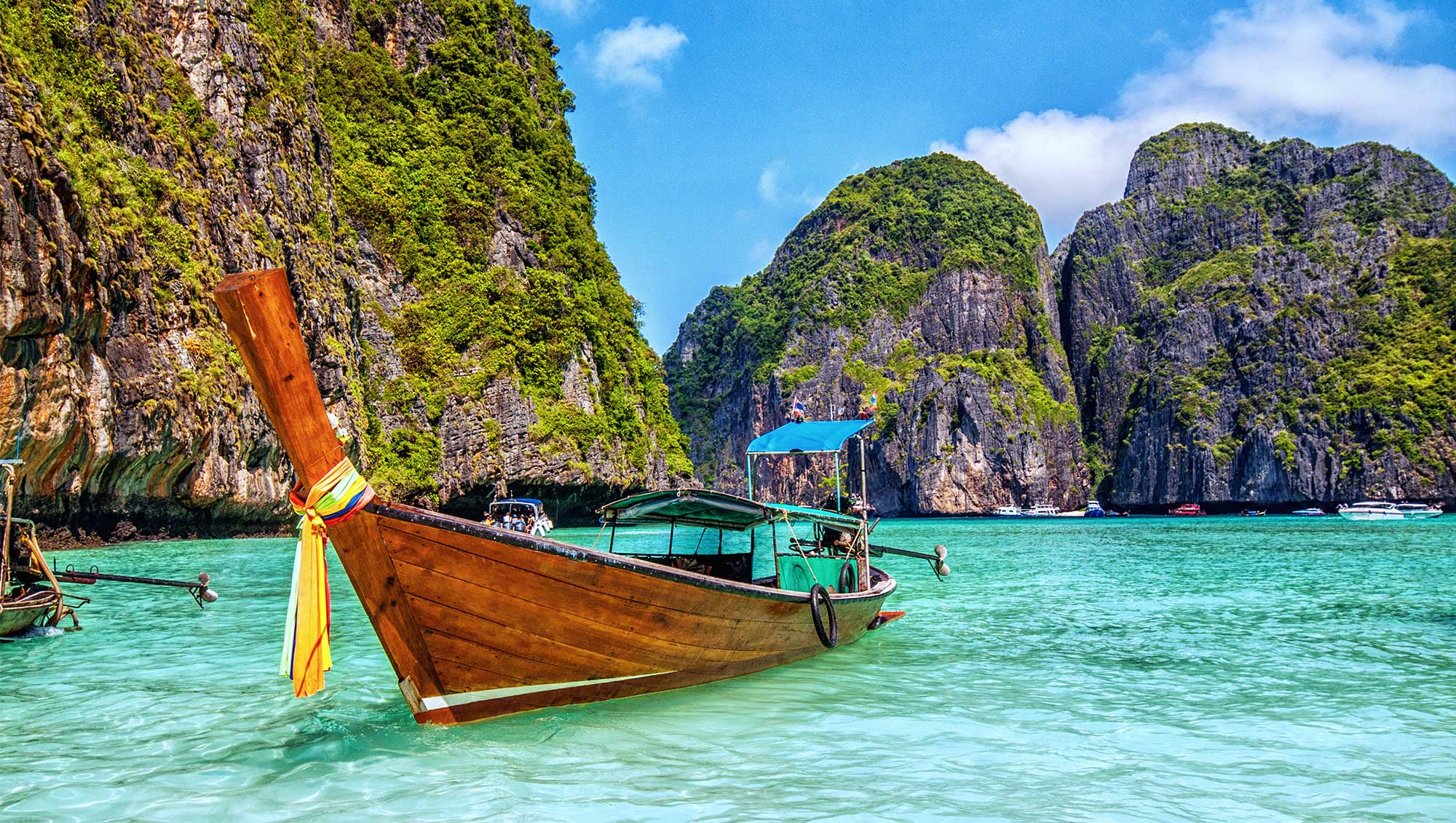 In our Global bar report, we explore how the on-trade has fared over the past year. Part three of the series examines venues in the Asia Pacific region.
*This feature was originally published in the November 2021 issue of The Spirits Business magazine.
It seems no part of the planet has been spared from the logistical nightmare of supply chain issues – including Asia Pacific. "It's been challenging for all suppliers and brands," admits Jason Williams, creative director of independent spirits firm Proof & Company.
"The cost of shipping is going up and then there are delays because it's harder to secure space on boats or in containers."
But it's not just an issue of getting merchandise from A to B. "Other ways we're experiencing challenges are there's a worldwide box shortage," Williams explains.
"Because of the rise in home‐delivered goods, there's huge demand on boxes and the pulp boxes get made from. Some of our brands and some of our sellers are having real trouble getting boxes."
Factories are also under strain; when employees become ill or have to isolate, production slows, driver numbers dwindle and it "adds costs through the supply chains and delays".
Pockets of optimism can be found across the region, however. In October Australia's New South Wales emerged from a four-month lockdown as the state passed its 70% vaccination target for those aged 16 and over. Bars and restaurants, along with nonessential shops, were allowed to reopen after being forced to close for the lengthy period. It's been an understandably troublesome time for Australia.
"As a whole, it's been extremely damaging especially for tourist destinations," Williams says. "Some parts of the economy unexpectedly do well. People have been decentralised, now going to local pubs, cafés. But a couple of bars in the CBD [central business district] have been decimated."
By contrast, the demand for holidays at home means regional tourism is "really good", Williams adds, but again, "top restaurants and inner‐city pubs have been decimated. Sydney is coming out of a hard lockdown and is kicking back into gear now; it's been a particularly hard slog for Australia, particularly in Sydney and Melbourne. Brisbane has had little bits of ups and downs, but has large‐scale music and sports events."
But look to Thailand, and the story is quite different. "It's really, really tough now because of the Covid situation," says bartender Ronnaporn Kanivichaporn, co-owner of Bangkok's Backstage Cocktail Bar who won the Bacardí Legacy Cocktail Competition in 2019. "We could only open in March this year, and we are still closed now. The thing is, here in Thailand, people say alcohol is a demon thing; bars are the first thing we need to close then last to open."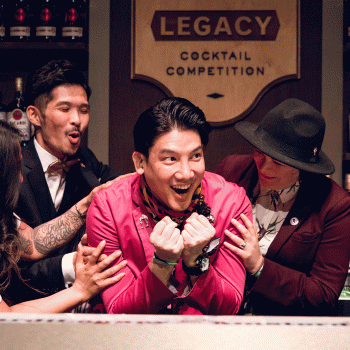 Financial support has been sparse, he adds, and many are struggling to keep up with rent payments and employee wages. Like others across the globe, Kanivichaporn turned to digital means to continue generating income during lockdown. However, promoting delivery cocktails in the country is prohibited.
"Anything related to alcohol, you cannot do advertising, even posting online," he explains.
"They had a big issue around this mid‐year. A lot of people got fined because they posted about alcohol online, branding. So the government said we need to try to adjust our business to do deliveries, but we cannot post 'we have cocktails delivered to your home' or you'll get fined."
Advertising is also needed because cocktails are not considered 'the norm' in Thailand.
Factored into the cost of living in the country, cocktails are still a luxury commodity, Kanivichaporn says, and limited still to special occasions, rather than casual consumption.
Kanivichaporn, like other bartenders, has had to find loopholes to communicate his weekly cocktail menus available to order.
"When I post a menu, it looks like a mocktail, but people know me as a bartender," he explains. "You don't have to speak loudly; people will ask questions and I will explain in private – it's ridiculous."
Return of tourism
The return of tourism will be hugely important for Thailand's bar industry, Kanivichaporn adds, explaining most of the income for the country is tourism. "Local people come to the bars maybe Friday and Saturday, but imagine tourists. When they come, they will come any day, tourists don't care about weekends or weekdays," he says.
"They come to spoil themselves because it's a holiday. It's important they come back."
In China, the scene is different. Life has continued on a reasonably normal level over the past year, with the exception of strict rules on who can enter and leave the country, plus a series of hard‐and‐fast local lockdowns.
"The situation remains under control in terms of managing the pandemic and keeping venues open across the country," says Bastien Ciocca, co‐owner of Hope & Sesame in Guangzhou. "We had to close a few times when there were cases found in the city but it always lasted a month or less."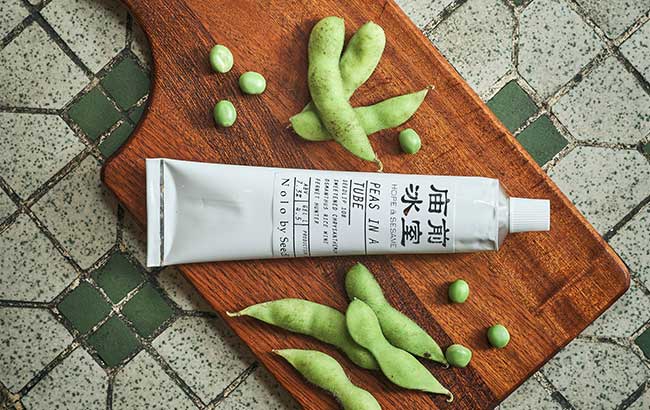 Ciocca and his team were able to open a new concept early last year, called Bar San You, "a modern cocktail bar entirely dedicated to Chinese baijiu. The response has been more than we could wish for and there are now new bars opening across China with a stronger desire to learn about baijiu cocktails and other locally made spirits."
Ciocca adds: "We also saw a surge in interest for coffee cocktails. As Shanghai got famous for now having the greatest number of coffee shops in a city in the world, there is no doubt competition and flexible opening hours will encourage a lot of baristas to learn about cocktails."
Shenzhen is an exciting up‐and‐coming cocktail region in China, and has evolved rapidly over recent years. Cocktail bar Obsidian opened in October 2019, not long before the pandemic struck. Bar manager Paul Hsu used to work as a Patrón ambassador, and notes how four or five years ago, there were "less than five bars doing well and really doing cocktails. In the next two or three years, things grew so fast. Now we have 500 bars, from dive bars to whisky bars and Champagne bars," he explains. "The Chinese government decided to put all resources into Shenzhen to build it like a second Hong Kong."
Hsu and his team just opened the "final part of Obsidian". The venue boasts an aperitivo concept and restaurant on the first floor, with a focus on cocktails and whisky on the second floor. There's also an experimental lab and private room, Hsu explains. Cocktails tend to be classics with a Chinese twist, looking to local ingredients, like herbs, soy sauce and tea to add regional flavours to the menu.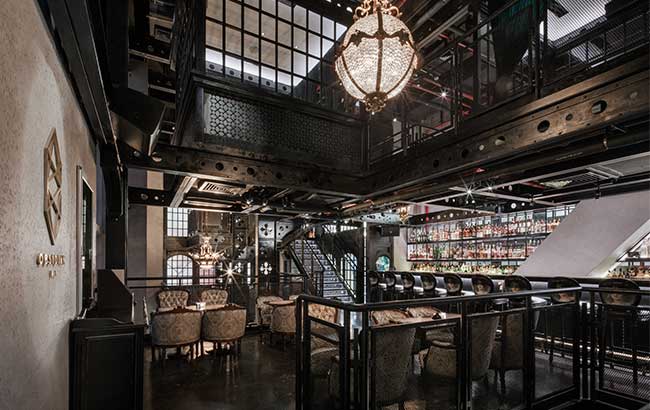 Shenzhen is becoming a "destination" in China, and Hsu is hopeful locals will travel to the city – and more will come as travel between mainland China and nearby Hong Kong eases. "We see a lot of potential here, with more bars opening," Hsu adds.
Ciocca agrees but notes that with borders still closed, limiting the number of skilled foreign workers who can work in the Chinese on‐trade, bar owners will have to raise salaries to retain skilled professionals. "China will surely keep growing strong, as the level of quality and creative concepts is increasing rapidly," he notes. "A lot of smaller cities are seeing new high‐quality bars opening by bartenders trained in major cities. The only drawback is the lack of skilled bartenders, as the borders remain hard to enter; there is not much of an alternative option than raising salaries in many cities to find talent."
To read more of our Global bar report, check out our investigation of the European market and venues in the Americas.