Entertainment
Well, Cousin Greg Has a Chinstrap Beard and Is "Makin' Shmoney" in the Epic Zola Trailer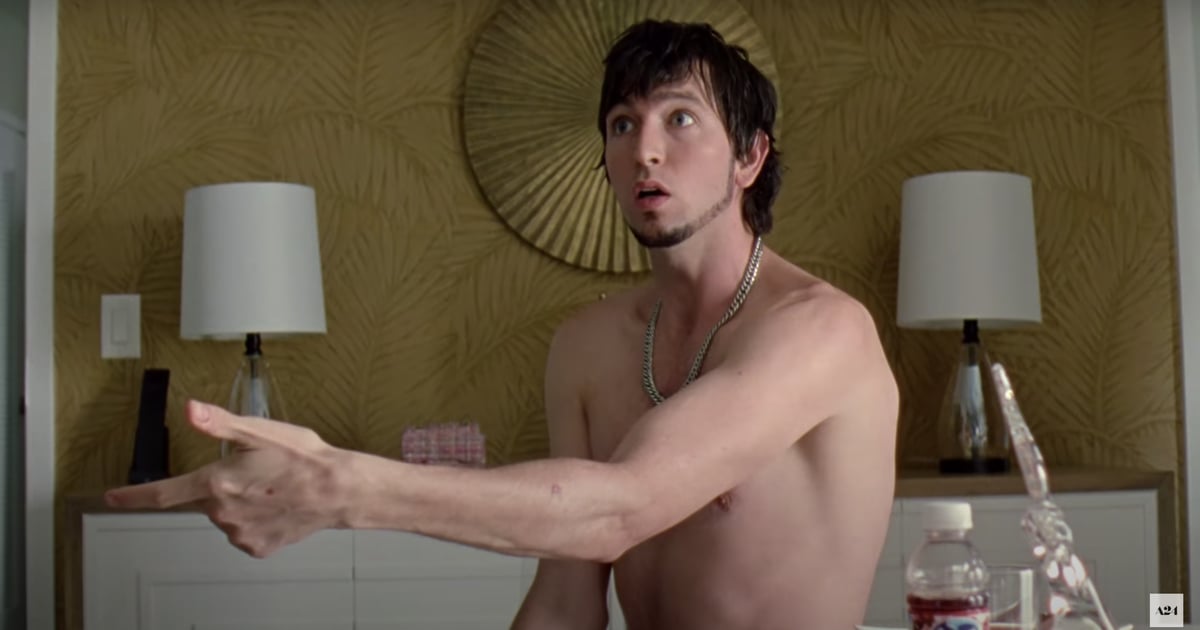 When avid internet browsers like myself awakened on what appeared to be a typical gloomy March Wednesday, we had no idea that we were about to be blessed with a gift from the content lords: the Zola movie trailer. The movie, which is based on the famous 2015 Twitter thread, details the 148-tweet saga that then-waitress Zola blew our minds with. It's the story about Zola (played by Taylour Paige), new friend Stefani (Riley Keough), and a cross-country road trip that would change their lives forever.
In a trailer filled with straight-up chaos, there is one image we cannot shake. A single glimpse of Nicholas Braun, aka our favorite clumsy cousin from Succession, sporting a chinstrap beard and some baggy jeans that will now live rent-free in our brains for the unforeseeable future. Yes, Greg the Egg will star in the highly anticipated film as Derrek (also known as "Jarrett" in Zola's tweets), Stefani's boyfriend.
We had high expectations for Braun's character, but no one could've prepared us for the hilarity that ensued the second he graced our screens. First, he trips running up the stairs. Been there. Next, when asked what brings them down to Florida, he says, "We makin' shmoney." That's right — "We makin' shmoney."
Now, those who have taken the time to read the Twitter thread know that "shmoney" might have been the goal, but things get messy for the group real quick. We'll be watching this trailer approximately 300 more times until the movie is released this summer, and obsessing over all the Cousin Greg appearances ahead. Enjoy!