Aussie rockers Midnight Oil are set to hit the road one final time next year.
The group, who made a musical comeback in 2017, announced a double whammy on Friday morning, getting fans excited by a new album, Resist, before revealing the corresponding tour will be their final shows together.
"This chapter of their career will come to a memorable close next year with the release of the other 12 new songs they recorded with Bones and a series of big gigs," a statement said.
READ MORE: ARIA Awards 2021: The biggest moments from Aussie music's night of nights as newcomers take over the show
"The band also announced that this will be their final concert tour while making it clear that this does not mean the end of the Oils. Each of the members will continue their own projects over the years ahead.
"They remain very open to recording new music together in future and supporting causes in which they believe, but this will be their last tour."
RELATED: Coldplay's Chris Martin says band will retire after 12th album
The tour is set to feature a range of classic tracks and some new music.
Midnight Oil's national tour kicks off on February 26, 2022, and so far has 14 dates, finishing up where it all began — in Sydney — at Qudos Bank Arena on April 21.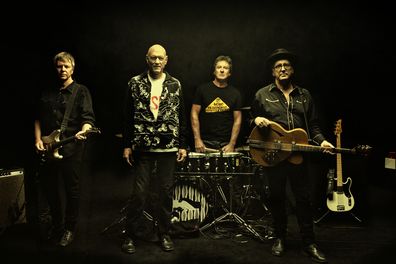 The tour will include Day on the Green and previously announced appearances at Mona Foma 2022 in Tasmania and Byron Bay Bluesfest next Easter.
"We all know time refuses to stand still for anyone but after many years together the band's spirit is deep, the music and words are strong, and our ideas and actions as bold as we can make them," frontman Peter Garrett said of the announcement.
"We've reached people in ways we never could have imagined. Our desire to create and speak out is undimmed."
The former politician said "having always tackled every tour like it's the last – this time it actually will be."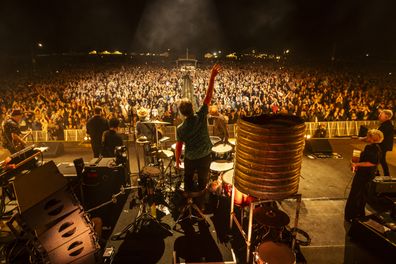 Oils co-founder Jim Moginie said the band's gigs had always been "intensely physical" and they never wanted to take "even the slightest risk of compromising that."
"A lot has happened over the last five years. Much has been achieved and with the passing of Bones much has been lost, so it now feels like we're at the end of a cycle," he said.
"These will be sad and beautiful gigs but luckily we're still capable of blowing the roof off any stage and that's what we intend to do. You could call this a farewell tour, but Midnight Oil will still continue in some form or other as we're brothers, family."
The lead single off the new album, Rising Seas, is typical Oils, tackling the climate crisis in an uncompromising fashion.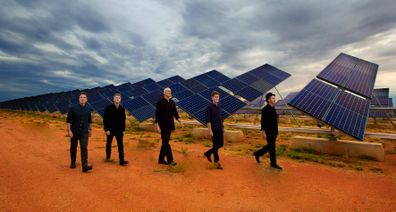 Resist will be the band's 15th studio album since the Aussie rockers exploded onto the scene with their self-titled debut back in 1978.
In the 40 years since, they've sold more than 20 million albums worldwide and had a slew of hits, including 'Beds Are Burning', 'I Don't Wanna Be The One', 'Power & The Passion' and 'Blue Sky Mine'.
The group were inducted into the ARIA Hall of Fame in 2006.
Tickets will go on sale to the general public at noon on Wednesday, December 1 with a special member's pre-sale opening up from 11am on Tuesday, November 30.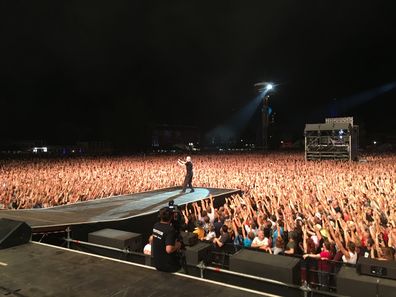 File source