Entertainment
Listen to the "Black Panther: Wakanda Forever" Soundtrack Ahead of the Film's Premiere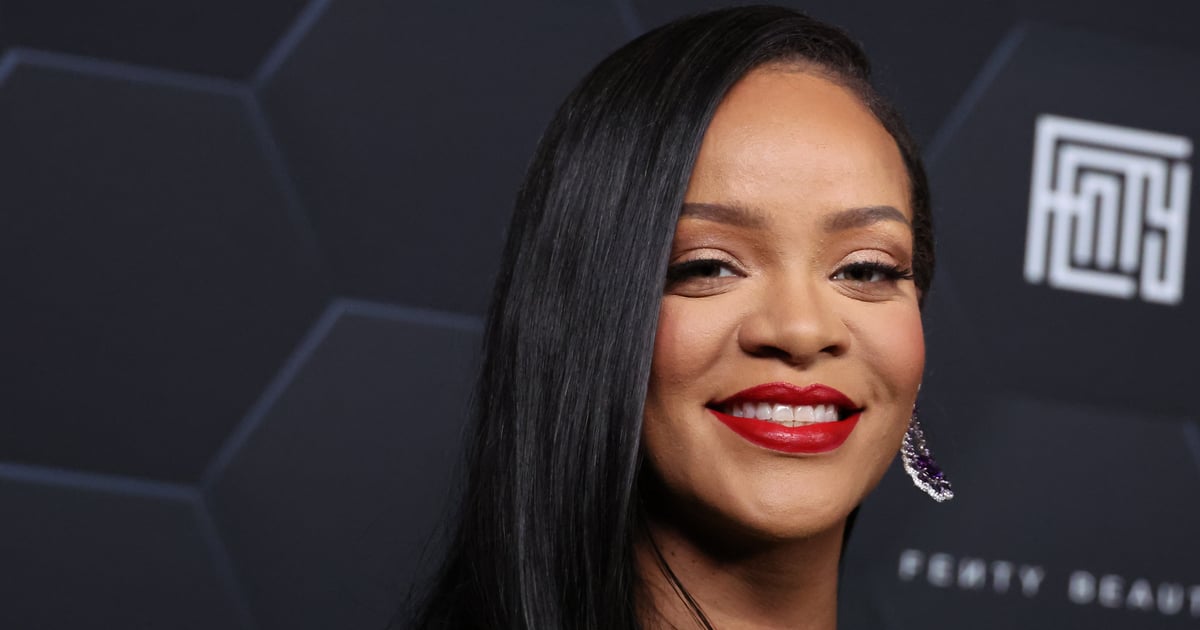 Marvel is pulling out all the stops for "Black Panther: Wakanda Forever" ahead of its Nov. 11 premiere.
The highly anticipated sequel shut down San Diego Comic-Con on July 23 as the cast and director Ryan Coogler unveiled the movie's first teaser trailer — set to a beautiful cover of Bob Marley's "No Woman No Cry," sung by Tems and mixed with Kendrick Lamar's famous "Alright" anthem. But the film's soundtrack is even more star-studded now that Rihanna has released a song for it!
On Oct. 26, the "Anti" singer shared a clip on social media teasing a 14-second snippet of her song "Lift Me Up." According to Walt Disney Studios, the song, produced by Ludwig Göransson, was "written as a tribute to the extraordinary life and legacy of Chadwick Boseman" by Rihanna, Tems, Coogler, and Göransson.
"After speaking with Ryan and hearing his direction for the film and the song, I wanted to write something that portrays a warm embrace from all the people that I've lost in my life," Tems said in a press release. "I tried to imagine what it would feel like if I could sing to them now and express how much I miss them. Rihanna has been an inspiration to me so hearing her convey this song is a great honor."
The track, which was released Oct. 28, kicks off Rihanna's return to music and the next era of her iconic career — which already includes eight solo albums, with her R9 project still on the way. Rihanna released her last album, "Anti," in 2016, followed by collaborations including 2017's "Lemon" with N.E.R.D. and "Believe It" from PartyNextDoor's "PartyMobile" album in 2020.
The full track list was released on Nov. 2, revealing additional songs featuring artists like Stormzy and Burna Boy, and visualizers for all the songs dropped on YouTube on Nov. 3.
'Black Panther: Wakanda Forever – Music From and Inspired By' soundtrack is available this Friday, November 4 – feat. the lead single "Lift Me Up" from @rihanna, plus performances by @snowthaproduct featuring E-40, and more. Pre-save now: https://t.co/SWVqO92POh pic.twitter.com/iSM66oxAsQ

— Black Panther: Wakanda Forever (@theblackpanther) November 2, 2022
While Lamar and his former label head Anthony "Top Dawg" Tiffith produced the soundtrack for the first "Black Panther" film, the "Wakanda Forever" soundtrack was produced by Coogler alongside Göransson, Archie Davis, and Dave Jordan. Ahead, listen to the "Black Panther: Wakanda Forever" soundtrack in full.
"Black Panther: Wakanda Forever" Tracklist
"Lift Me Up" by Rihanna
"Love & Loyalty (Believe)" by DBN Gogo, Sino Msolo, Kamo Mphela, Young Stunna, and Busiswa
"Alone" by Burna Boy
"No Woman No Cry" by Tems
"Árboles Bajo el Mar" by Vivir Quintana and Mare Advertencia
"Con La Brisa" by Foudeqush and Ludwig Göransson
"La Vida" by Snow Tha Product feat. E-40
"Interlude" by Stormzy
"Coming Back For You" by Fireboy DML
"They Want It, but No" by Tobe Nwigwe and Fat Nwigwe
"Laayli' kuxa'ano'one" by ADN Maya Colectivo: Pat Boy, Yaalen K'uj, All Mayan Winik
"Limoncello" by OG Dayv feat. Future
"Wake Up" by Bloody Civilian feat. Rema
"Pantera" by Alemán feat. Rema
"Jele" by DBN Gogo, Sino Msolo, Kamo Mphela, Young Stunna, and Busiswa
"Inframundo" by Blue Rojo
"No Digas Mi Nombre" by Calle X Vida and Foudeqush
"Mi Pueblo" by Guadalupe de Jesús Chan Poot
"Black Panther: Wakanda Forever" Soundtrack