Entertainment
Gisele Bündchen Has Been Talking To Divorce Lawyers For 'Weeks' Already! – Perez Hilton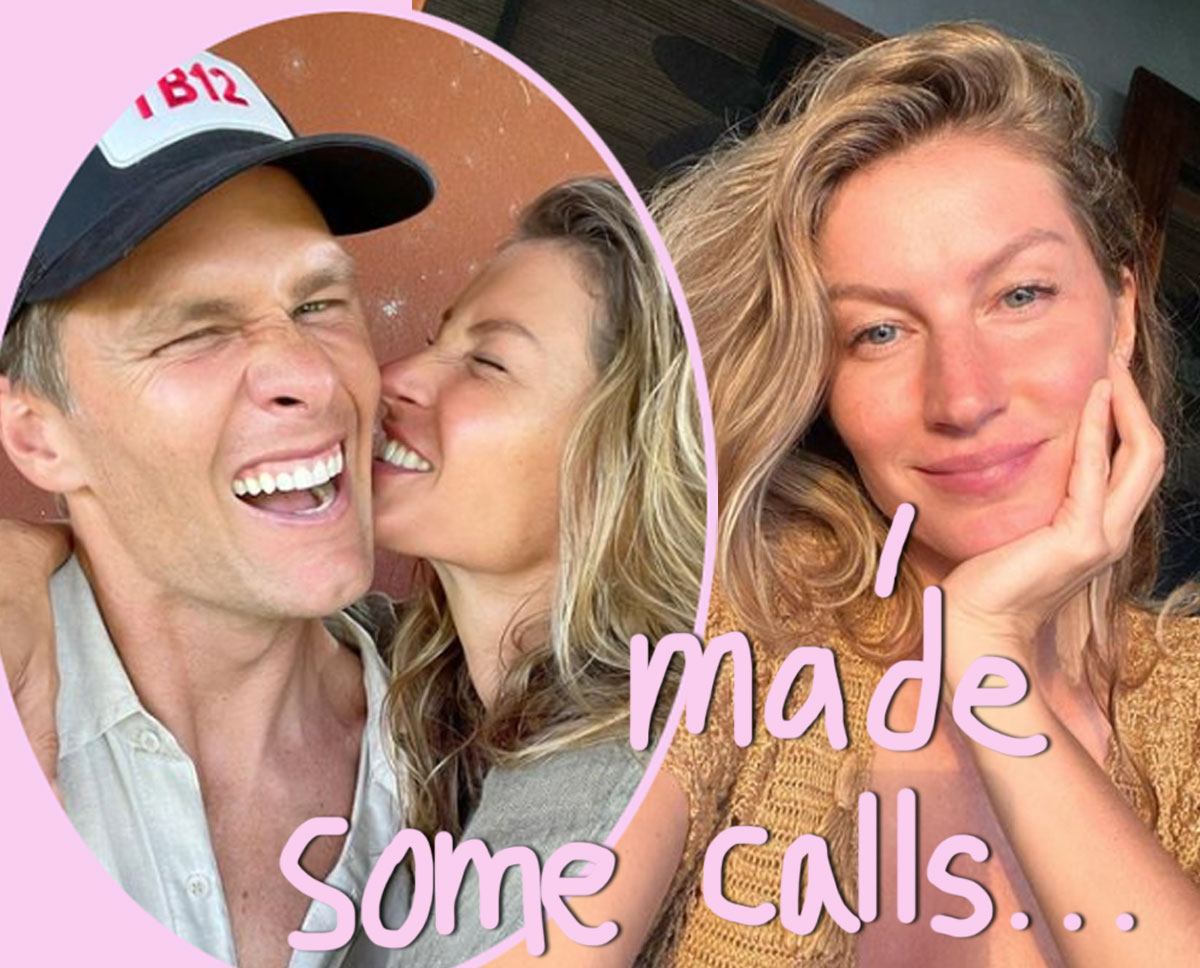 Tom Brady and Gisele Bündchen's potential divorce is only looking more inevitable every day. It's seriously becoming a will they or won't they situation — and not the fun kind!
As we've been reporting, the quarterback and his wife have reportedly been having some marital issues following a fight that may or may not have been over Tom's super controversial return to the NFL after just a 40-day retirement. We just heard this week the split is already in the final stages — as the pair have hired divorce lawyers and have been living separately for the last few weeks! And then on Tuesday Gisele was photographed without her wedding ring! Definitely a sad sight to see!
Related: The New Meghan Markle & Prince Harry Portraits Secretly Shade The Royal Family?!
Although on Tuesday we heard the hopeful report the supermodel is waiting for a gesture of support from her estranged hubby — on Wednesday those hopes were just about dashed completely. We learned she's been talking to divorce lawyers for a lot longer than we originally thought! For "weeks" in fact!
According to an insider for Page Six, the beginning of the end started a while ago:
"Gisele has been talking to a divorce lawyer for a while but to my knowledge has not filed anything and is still talking to Tom about their issues. This is not something that just happened today."
Whoa.
Lots of people see how much lawyers cost and decide to try again — as the source notes — but that's no real reassurance:
"Many people talk to lawyers but don't go through with it when the realities of money set in. But in this case, both sides have plenty, and it isn't one-sided, so it could be a different situation."
Oh no! We really hate to hear this! It's clear there's still a lot of things up in the air about this potential split. Maybe the couple isn't entirely ready to give it all up yet? Maybe Tom will perform one major gesture? Who knows for sure what they'll eventually decide…
We truly hope no matter what happens, their kids — 12-year-old Benjamin and 9-year-old Vivian — aren't caught in the middle. The last thing anyone wants is a super messy breakup with kids involved!
What do U think, Perezcious readers? Was this the final nail in the coffin of Tom and Gisele's marriage? Sound OFF with your reactions in the comments (below).
[Image via Instagram/Gisele Bündchen]
File source