Entertainment
Bindi Irwin gets emotional thinking about the relationship her daughter and father would have had
Bindi Irwin is remembering her late father, Steve Irwin.
In Entertainment Tonight's sneak preview into the upcoming hour-long Discovery+ special Crikey! It's a Baby, Bindi, 22, opened up about what the relationship between her newborn daughter, Grace Warrior, and the crocodile hunter would have been like if he was here today.
"It's hard knowing that she'll never get to actually meet him and it's devastating because I'll never get to watch their connection," she says in the clip. "But, I can not wait to be able to tell beautiful Grace all of these stories about dad, to be able to share with her what an amazing father he was."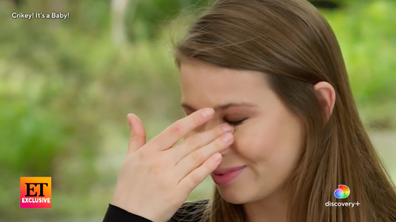 Bindi begins to get emotional, as husband Chandler Powell comforts her. "It's going to be…it's going to be really special," she continued. "It's going to be really special for her to know him through us, to tell her about what an amazing man he was.
READ MORE: Bindi Irwin had the funniest reaction to her daughter's dinosaur-themed nursery
"It is really hard. It's hard that he's not here because out of everyone in the world, gosh, he would have loved her the most. He would have loved her so much. But I think in a way he is still with us. And his heart and soul lives on in all of us and, so yeah, he's never really gone."
Steve tragically died in 2006 at 44 years of age after being pierced in the chest by a stingray in the Great Barrier Reef.
Bindi and Powell welcomed Grace Warrior Irwin Powell on March 25, 2021 — the couple's first wedding anniversary. The pair are set to give fans an intimate look at their journey to parenthood in an hour-long special, Crikey! It's a Baby, on May 22 in Australia. The documentary will also detail how Bindi's brother Robert Irwin reacted to the baby news and how he and Terri have supported her through the journey.
During her pregnancy, Bindi spoke with The Bump about how her dad inspired her and Powell, 24, to nickname their daughter Baby Wildlife Warrior, ahead of her arrival.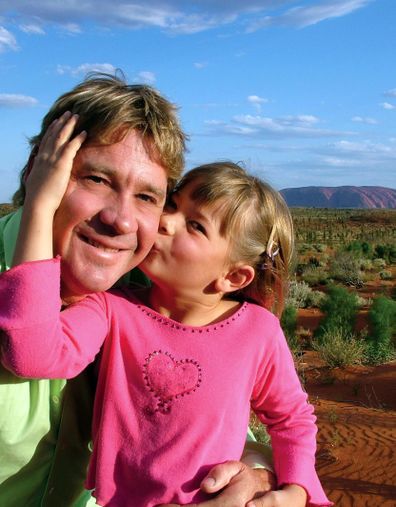 "My dad would have been the best grandfather," she said. "I always joke that if he was still here, we'd never see our baby because he'd take her on all kinds of adventures! I want to make sure our baby girl gets to know my dad and thankfully, we have many documentaries and photos we can share with her. I think she'll love getting to watch footage of Dad working with all kinds of animals and learning about his legacy.
"My dad was the first person to create the term 'Wildlife Warrior.' Being a Wildlife Warrior means to stand up and speak for those who cannot speak for themselves. We've been referring to our daughter as our Baby Wildlife Warrior. I know in my heart that she will forge her own path to make our planet a better place."
For a daily dose of 9Honey, sign up here to receive our top stories straight to your inbox
File source