Entertainment
Actress Alicia Witt breaks silence one month after her parents were found dead
US actress Alicia Witt has broken her silence one month after her parents were found dead inside their Massachusetts home in December. 
The Walking Dead and Orange Is The New Black alum remembered her late parents, Robert and Diane, in a heartfelt post shared to both Instagram and Facebook. The pair died aged 87 and 75 respectively, and Witt appeared to share the circumstances which surrounded their tragic deaths. 
"It still doesn't feel real," the 46-year-old actress began in her lengthy tribute. "It's been a month since I got scared, not having heard back from them, and called to have them checked on."
READ MORE: World rallies behind boy after he was fat-shamed on social media
The couple were found unresponsive inside their home days before Christmas after Witt asked a relative to do a welfare check on her behalf.
Police were then called to the Worcester home, where they inspected the house but found no signs of trauma or noxious gases. 
Witt recalled the moment she was "waiting, phone in hand, praying fervently that the next call would be from them, angry I'd gotten someone else involved. Knowing as soon as I heard the detective's voice on the other line that they were gone" and she "would never hear their voices again".
READ MORE: Dylan Alcott on how brother helped him through 'biggest regret'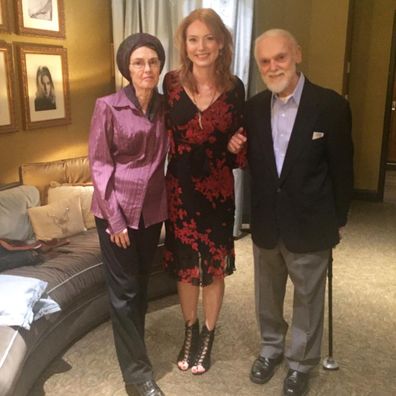 In her post, Witt revealed she had become estranged from her parents for more than a decade — a choice that wasn't up to her.
"The circumstances around my parents' sudden passings have become fodder for press, and there are some misconceptions rolling around — understandably so," she added.
"This is very delicate for me to write because i'm wanting to honor their privacy, which they held so tightly. there's an awful irony in the fact that, because of the very lengths they went to in order to protect their privacy in life — that privacy has been stripped away in death."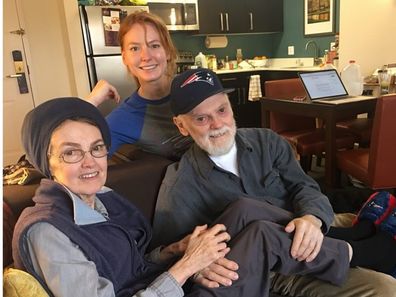 Witt said her parents had "refused to allow workers into their house" as they preferred to live in seclusion. The actress stressed that her parents were "not penniless", just "fiercely stubborn, beautifully original souls, and with that, they made choices — choices that I couldn't talk them out of."
READ MORE: Relationship ends after woman donates kidney to boyfriend
"I begged, cried, tried to reason with them, tried to convince them to let me help them move — but every time, they became furious with me, telling me I had no right to tell them how to live their lives and that they had it all under control," she wrote. "It was not for a lack of trying on my part, or the part of other people who loved them."
She explained that she even considered "petitioning the court system for taking control of two otherwise very sharp, very independent, very capable adults" but felt the process "would have destroyed them".
"My heart is broken," she concluded. "And even if I could have had a crystal ball and looked into the future — if I could have said to them, 'You are going to break my heart and the hearts of all who love you with a worst-case-scenario ending if you don't let us help you' — I still think they would have made the same choices. They weren't willing to make different ones."
If you or anyone you know needs immediate support, contact Lifeline on 13 11 14 or via lifeline.org.au. In an emergency, call 000.
For a daily dose of 9Honey, subscribe to our newsletter here.